The New PED-ER with Extended Dose Rate Range
6 June 2018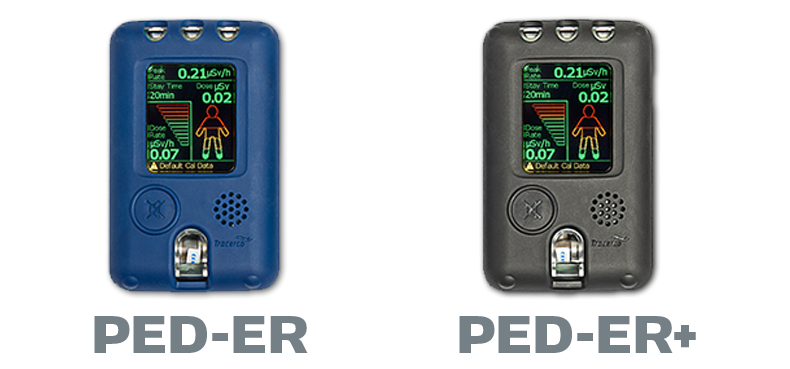 Tracero's New Extended Dose Rate Range Personal Electronic Dosimiters (PED)
Tracerco's award-winning range of personal electronic dosimeters has two new additions - the PED-ER and PED-ER+.
Known for their light, compact, and reliable design, Tracerco's personal electronic dosimeters are ideal for medical and life science users. These new devices now have an extended dose rate range of up to 1 Sv/h (100 R/h) providing you with accurate readings to extreme dose rates in the same compact and user friendly design.
Head of Radiology Physics at NUH Loves the PED-ER
Matthew Dunn, Head of Radiology Physics at the Nottingham University Hospitals NHS Trust has recently tested the PED-ER.
He said "I found the new PED-ER very easy to use. Its robust, tough design makes it ideal within my work environment. Functionality of the instrument is great too; the PED-ER has a really good battery life, and the colour LCD screen is easy to read.
The DoseVision Software also allows me to check the exact part of the procedure that is receiving a high dose - which is especially useful".
DoseVision™ Software
The included intuitive, simple, and interactive DoseVision software enhances functionality with Tracerco's PED devices.
DoseVision allows users to set alarm levels, create reports, and assign users to the PED to download and analyse data. Up to 7 PED-ER+ devices can be used to monitor radiation doses in real time.
For more information on Traceerco's new personal electronic dosemeters or DoseVision software, please contact us.