A solution for offline LSC counting in ADME work
4 October 2018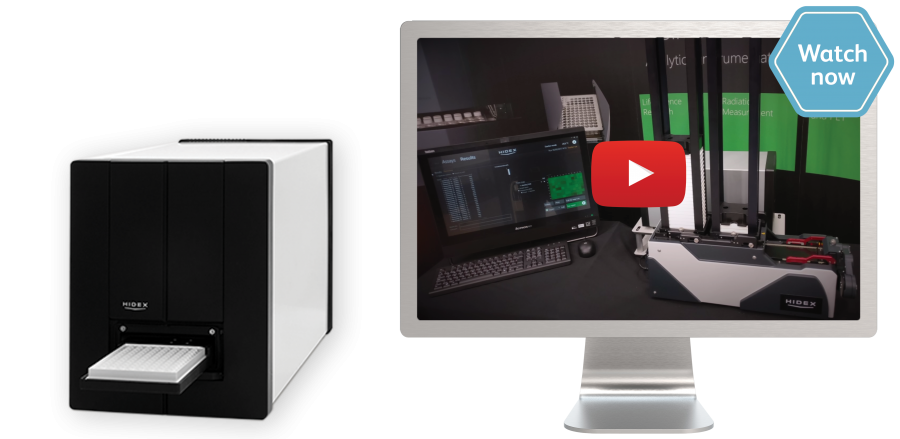 The Hidex Sense Beta microplate reader with Stacker
The Hidex Sense microplate reader with Stacker is an ideal replacement for the discontinued TopCount. The combination of the Hidex Sense and Stacker provides perfect compatibility for customers working with Luma plates or Microscint by utilising TR-LSC. Click to see the combination in action.

A high-throughput LSC - Hidex 600 SL
The Hidex 600 SL liquid scintillation counter is based on well-established and popular 300 SL, but with a higher capacity for groups working in the ADME area.
The Hidex 600 SL is an ideal replacement for the TriCarb, with higher counting efficiencies using TDCR and no internal source; this unique functionality improves data quality.

If you are interested in an LSC workshop to see these instruments at our research site, please contact us.