LabLogic announces new partnership with Tema Sinergie
12 November 2019

LabLogic is proud to announce an agreement to represent Tema Sinergie exclusively in the UK
Founded in 1985, Italian-based Tema Sinergie is a world-leading manufacturer of innovative products for nuclear medicine applications including hot cells, automatic dispensing/injection systems and a new cold kit manufacturing system.
Richard Brown, Managing Director at LabLogic, said: "We have worked closely with Tema on numerous projects in the past. Their product range complements LabLogic's solutions and their passionate, professional and proactive approach is something we have always admired.
"When the opportunity came up to represent them in the UK, we didn't hesitate. Tema has a great reputation throughout the world and we are excited to see what we can achieve together. At LabLogic we are committed to providing our customers with high quality, innovative and reliable products and this is something that the Tema range certainly represents."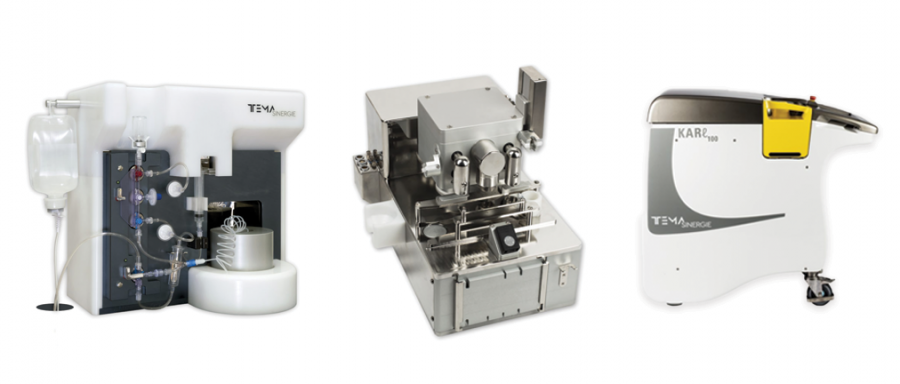 "Strengthen our presence and reputation in the nuclear medicine and PET market"
Stefano Piancastelli, CEO at Tema Sinergie, said: "We're excited to start this brand new UK partnership with LabLogic, a highly qualified company with whom we share values, prospects and the same attitude towards customer satisfaction.
"We have had the pleasure to work with LabLogic in the past, and we experienced their integrity, reliability and high professionalism. We strongly believe this new business alliance is going to benefit both companies and customer satisfaction due to the products complementarity and the company's reliability.
"We are convinced this partnership will strengthen our presence and reputation in the nuclear medicine and PET market in the UK."