PETra - the LIMS of choice at Leiden University Medical Center
20 November 2019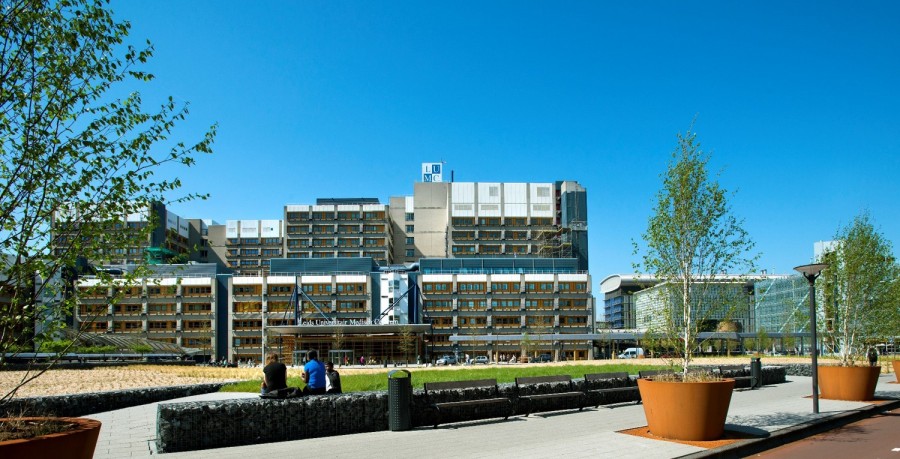 PETra PET LIMS is chosen by LUMC for GMP radiochemistry facility
Leiden University Medical Center (LUMC) is a modern university hospital in the Netherlands, affiliated with Leiden University.
The Departments of Clinical Pharmacy and Toxicology and Radiology at LUMC recently set up a brand new GMP radiochemistry facility, aiming to produce [18F]PSMA and other research tracers. When creating the facility, the team at LUMC chose LabLogic's PETra software for its Laboratory Information Management System (LIMS) to manage data in a compliant manner.
Neanke Bouwman, Hospital Pharmacist at LUMC, led the team that implemented PETra at the facility earlier this year. Neanke recently attended LabLogic's annual PETra User Group meeting in Barcelona, in which she presented "My Experience with PETra" - an insightful talk for both LabLogic staff and other PETra users.
PETra - the most developed product on the market
Neanke said: "At the beginning of the project, we conducted thorough market research on other PET LIMS providers, as well as LabLogic. That included visiting an existing PETra user site and attending the 2017 LabLogic PETra User Group in Vienna. As a result, it was clear to us that PETra was by far the most developed product on the market, and would be something we could not only implement but learn from."
A successful implementation project
"As a small team setting up a new GMP facility, I was nervous about the impact that implementing PETra would have on our resources and the issues we may face, especially following past experiences with other software providers within our GMP environment. However, right from the beginning of the project, the LabLogic team put my nerves at ease. They were confident in their methods and managed the whole project efficiently. Even more importantly, I learnt LabLogic's level of GMP compliance combined with a high service level can be relied upon."
Using PETra in a regulatory inspection
"We had an inspection from the authorities and instead of printing all of our batches, it was useful to show them our system digitally. It's fair to say they were impressed and found the system intuitive. They briefly viewed our detailed validation documentation whilst commenting on how comprehensive the documentation package appeared, the inspectors said they look forward to reviewing the documentation more thoroughly next time.
LabLogic - "a standout software provider"
"For the few issues and questions we have had so far, the LabLogic team has been great. They own the issue, communicate quickly and thoroughly, and resolve issues at an impressive speed. Overall, we are extremely pleased with PETra and the service from LabLogic. They really stand out compared to other hospital software providers."