Ed Rapkin, the founder of LabLogic Systems Inc, passes away
23 March 2020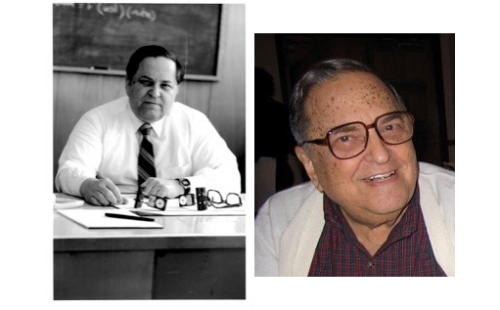 LabLogic reports the death of Ed Rapkin
LabLogic is saddened to report the recent death of Dr Edward Rapkin, founder of LabLogic Systems Inc (originally IN/US Systems Inc).
Ed's history with LabLogic began with a professional relationship with John Clapham, Chairman of LabLogic Group, back in the 1970s. They had met whilst John was working at Intertechnique, makers of liquid scintillation counters of which Ed had designed. Ed delivered training to John in 1970 and this was the start of a successful long-term business relationship and friendship.
When LabLogic Systems was founded in 1980, John invited Ed to become a director. IN/US Systems was founded in the USA a decade later by Ed to produce, sell and support LabLogic's Beta-RAM radio detector.
After many years of a successful partnership, in 2007 Ed retired and LabLogic Systems acquired IN/US and it was rebranded LabLogic Systems Inc.
John writes: "Dr Ed had great knowledge, was a loyal friend and a character. He had a long life which he enjoyed. He was still keen to know what was happening to the Beta-RAM in his late years and I'll miss our dialogue."