LabLogic Group shortlisted for Made in Sheffield Awards
26 March 2020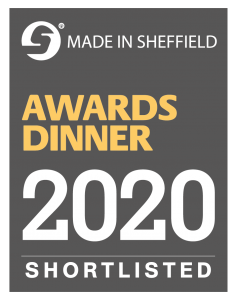 LabLogic Group shortlisted for Made in Sheffield Awards
LabLogic is pleased to announce that it has been shortlisted for four prestigious Made in Sheffield manufacturing awards.
The Group has been shortlisted in the following categories: Manufacturing Innovation Award, Export Award, Manufacturer of the Year (under £25m), and the Made in Sheffield Award.
Richard Brown, Managing Director at the LabLogic Group, said: "LabLogic has been a proud Made in Sheffield brand for more than 10 years and we are pleased to be recognised in the 2020 shortlist.
"In recent years we have enjoyed significant business growth and we are keen to champion Sheffield's reputation through manufacturing high-quality products and state-of-the-art technology on a global platform.
"LabLogic's commitment to continuous research and development has enabled the company to establish its current position as a market leader in the niche sectors it serves, again championing Sheffield's success as a region at the forefront of technology and innovation.
"Finally, I would like to thank staff across the Group for their hard work. The LabLogic Group now operates from seven sites globally and our staff in every office are integral to our continued success."
The awards dinner was due to be held in April but has been moved to September due to COVID-19 and will take place at the Cutler's Hall in Sheffield.
Read the full shortlist on the Insider website here.