Mini Webinar Series: Cell Proliferation & Growth with Livecyte
18 May 2020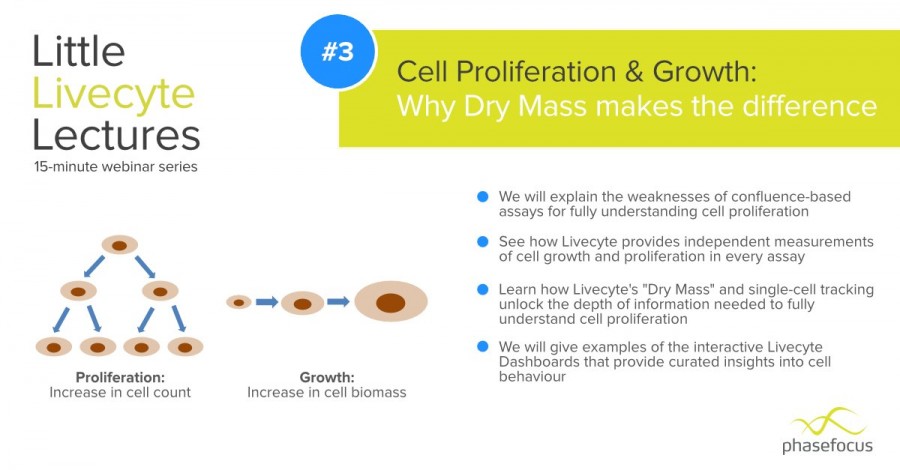 Little Livecyte Lectures: Cell Proliferation & Growth
Livecyte cell analysis system is the only system that provides direct and independent measures of cell growth and proliferation in every assay.
Sign up to the cell proliferation & growth webinar led by Dr Martin Humphry, CEO at Phasefocus on 21/22 May.
The Little Livecyte Lectures from Phasefocus are short webinars introducing Livecyte, a kinetic cytometer that produces exceptionally high contrast time-lapse videos using Ptychographic quantitive phase imaging (QPI) technology for label-free assays.