Developing Novel Radiation Detectors for Oil-Well Logging with the University of Sheffield
8 June 2020
LabLogic's latest collaboration with the University of Sheffield
LabLogic is pleased to announce the latest collaborative research and development project with the University of Sheffield, funded by STFC's Nuclear Security Science Network, NuSec, and the University.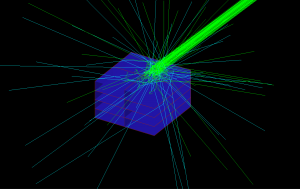 The PhD project, due to commence in October, will be led by Professor Lee Thompson and Dr. Patrick Stowell from the Department of Physics and Astronomy and supported by LabLogic's Group Research Director, Dr. Tom Deakin.
The focus of the research is to develop cost-effective, mixed-field neutron/gamma detectors suitable for deployment down boreholes for monitoring in the oil and gas sectors. Such a logging system has been identified as one viable alternative to the current approach, which is reliant upon the use of high-activity radioactive sources.
As well as focusing on the fundamental physics surrounding the technology, the PhD programme will also consider the applications in a commercial context and lead to the exploitation of the generated scientific knowledge in the form of potential products and services. LabLogic will support the research by providing expertise and facilities, as well as giving the student a valuable insight into research and development in the SME environment.
LabLogic has been involved with the University in the development of polystyrene-based plastic scintillators over the past five years for gamma, neutron and cosmic ray muon detection and have established a locally-based supply chain for such materials.
As well as seeking to develop products which employ plastic scintillator, LabLogic is keen to supply high volumes of the produced scintillator mouldings for large-area detectors needed for large-scale physics experiments.
The University's Professor Thompson said "The oil and gas well-logging industry operates instrumentation in very extreme environments. The prospect of developing cost-effective detectors for this sector will certainly be both challenging and exciting. We're delighted to have the opportunity to tackle this problem with our commercial colleagues at LabLogic.
This project signifies more than a decade of a close working partnership between the University's Department of Physics and LabLogic on a range of activities for a number of sectors, including security, nuclear medicine and life sciences."
Southern Scientific, LabLogic's sister company, supply the plastic scintillator tiles.