Hidex 600 SL used in a 21 CFR part 11 compliant manner
3 September 2020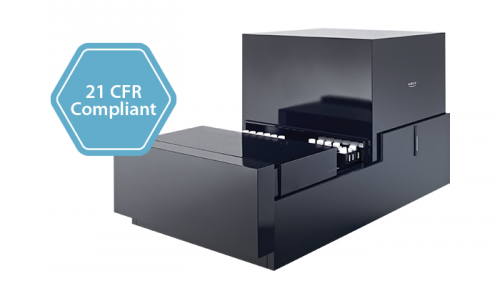 Read more about the Hidex 600 SL, Laura, and 21 CFR part 11
Laura, our industry-standard radiochromatography software, provides all the tools to enable the Hidex 600 SL to be used in a 21 CFR part 11 compliant manner.
A major benefit is that time-stamped audit trails are generated automatically and cannot be modified, making it easier to track end-user activity.
Also in line with the data integrity guidelines, each end-user will have their own unique, secure ID login and password. Different levels of access can also be granted to specific end users.
Key benefits:
Database data storage option: option for database only storage of precious data. Laura supports both Oracle and MSSQL, with the data only accessible through Laura.
Multi-level security: definable levels of access are controlled for each user
Project level access: user access can be defined on a project basis.
Configurable audit trail: a comprehensive audit trail provides full accountability for data and user actions.
Electronic signatures: configurable e-signatures are available, including dual signatures if required.
Lock projects, methods, evaluations against editing: areas can be secured against editing using the user's login information.