Air, water, and swipe samples with the Hidex Triathler at Abraflex in Ontario, Canada
2 March 2021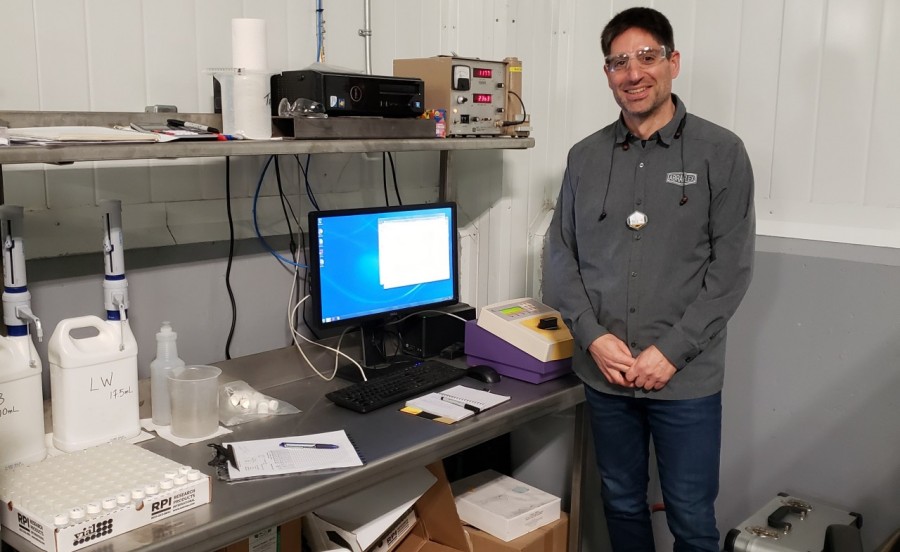 Using the Hidex Triathler liquid scintillation counter at Abraflex
The Hidex Triathler is a single sample liquid scintillation counter that provides instant results for various applications, counting all radioisotopes including tritium.
George Condy is a Radiation Monitoring Technician at Abraflex, a manufacturer of Personal Protective Equipment (PPE) for the Nuclear Power Generation Industry, and uses the Hidex Triathler on a daily basis.

His role involves taking air, water and swipe samples from the Radiation Laundry and Decontamination processes and measuring them to ensure that the environment, workers and public remain safe.
What is the Hidex Triathler used for at Abraflex?
George said: "The Hidex Triathler is a great machine. It allows me to measure swipe tests and water samples on a daily basis. I measure on average 10 water samples and 10-20 swipe tests per operational day.
"I like that it is customizable. We are looking at numerous numbers of radionuclides and the customization is perfect for what we need."
"Unbelievable customer service from LabLogic"
George added: "Honestly, the service has been unbelievable! We would not have been as successful as we have been, were it not for the impeccable service that LabLogic and in particular John Gavardi has provided! I cannot say enough great things about the level of service. It far exceeds any level of service I have ever had."