The first commercially available gamma counter with sample identification
18 March 2021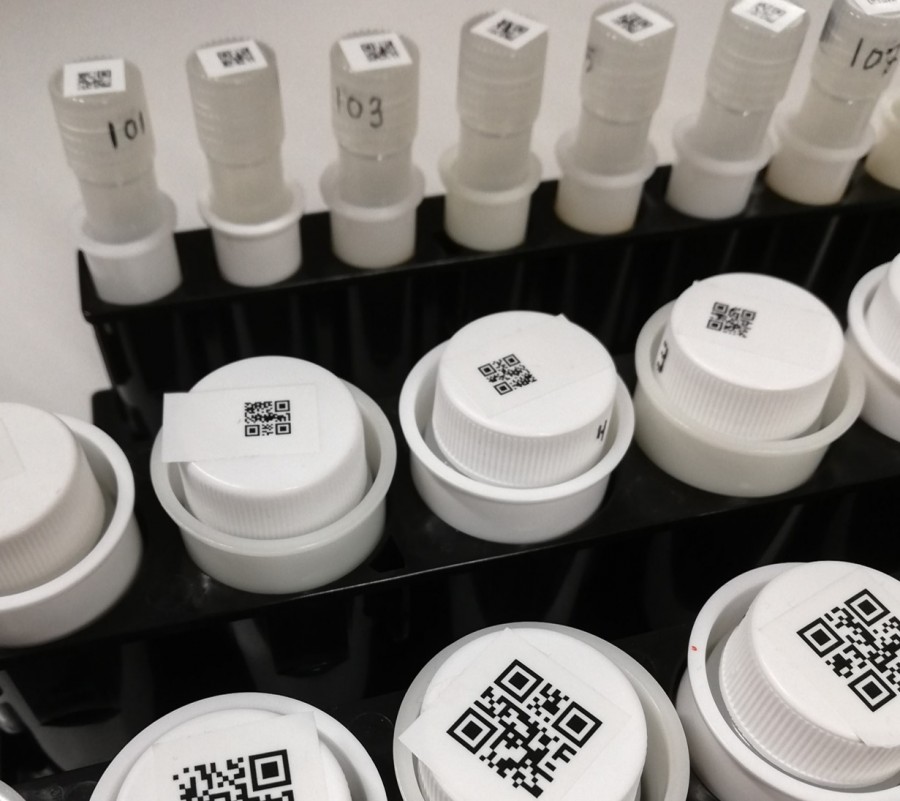 The Hidex Automatic Gamma Counter now has a sample QR reader
LabLogic and Hidex are pleased to announce that the Hidex AMG now has a sample QR reader - the first commercially available automatic gamma counter to offer sample identification!
The QR code reader closes the gaps in compliance for FDA 21 part 11 environments.
How the QR code reader works:
The sample QR code reader can be used as a direct sample ID reader
The QR code is inserted on the vial cap and once the measurement is started, the ID is read right before the measurement and added as a result column in the result file.
Every single result gets its own QR code ID.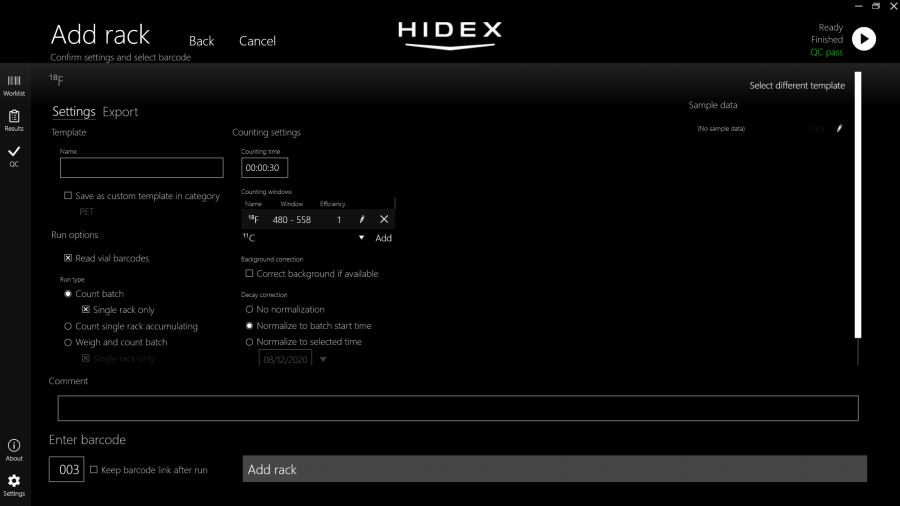 QR code details
The sample QR code reader uses 1D or 2D barcodes for vial caps. It has automatic data correlation such as CPM, net CPM, DPM, net Mass, and DPM/Mass. The QR code can be linked to measurement, tare, and weight and count.
The system supports QR code size:
The code is inserted on the vial cap. Vial sizes that can be used are:
20ml LSC vial
7ml LSC vial
If a barcode is absent or unreadable, data is still collected and denoted with an exclamation mark (!), that way no vial/data is lost.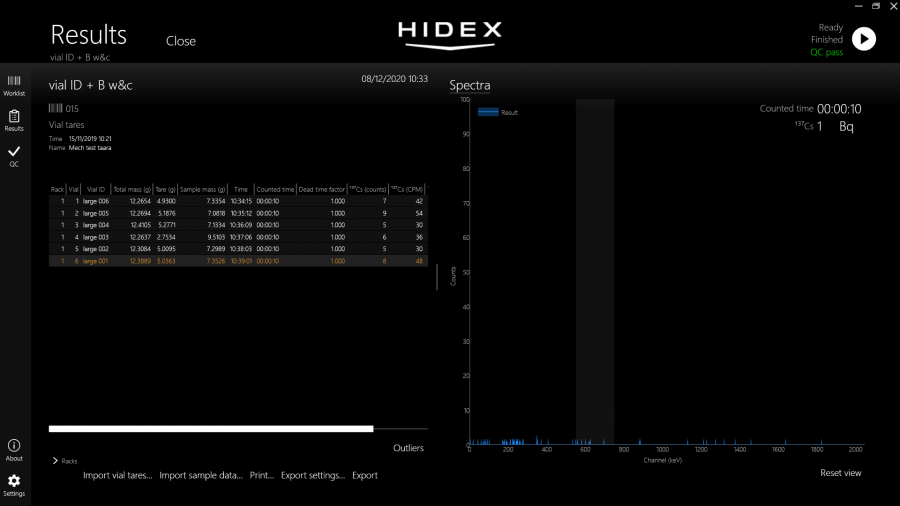 Want to upgrade?
The Hidex AMG QR code reader option can be used with the standard unit and with the internal balance option. 2018 models onwards are upgradable on-site. Please get in touch with us to find out about upgrading!