Make life easier in the Radiopharmacy
10 February 2022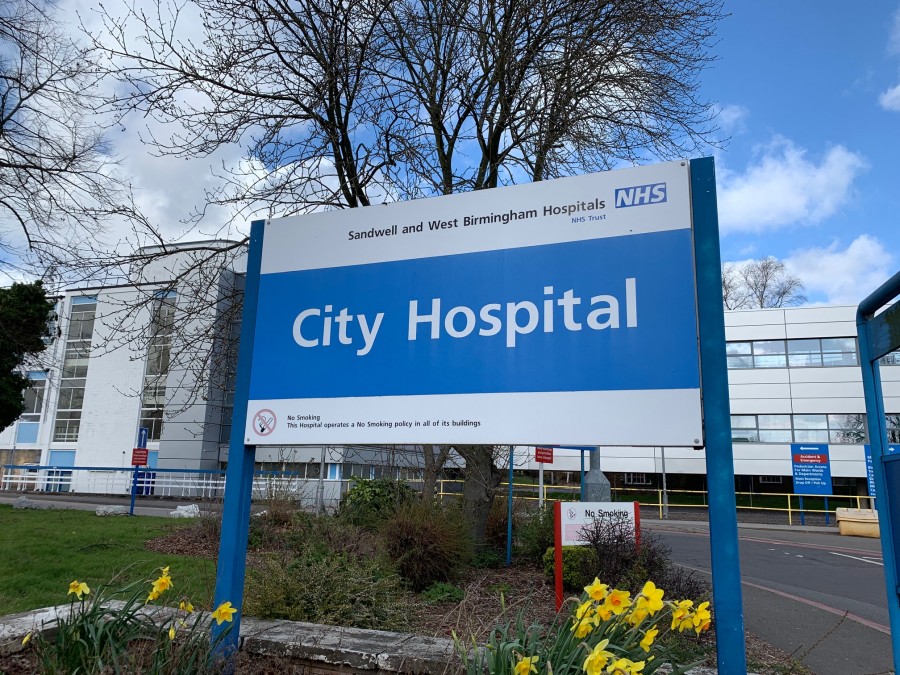 Following on from our recent interview with Jilly Croasdale, Product Specialist Adam Brown caught up with Operational Manager Shaun Johns from the Radiopharmacy at Sandwell & West Birmingham Hospitals NHS Trust, who has been working closely with LabLogic to configure and develop SPECTra software.
The department is based at Birmingham City Hospital and is a central supplier to other hospitals in the local region, mainly manufacturing Tc-99m radiopharmaceuticals in multi-dose vials.
Here's what Shaun had to say.
An exciting and rewarding project
"It's been such an exciting opportunity for me, and I feel lucky to have been involved in the development of SPECTra. I've been on the project for a while, but it's rewarding and I'm excited to see the end product in action.
"I feel moving to a system like SPECTra is inevitable for radiopharmacies and I would encourage other radiopharmacies to get on board. It really does make life so much easier in Radiopharmacy; the process is quicker, it's less prone to error, data is more secure, and it's easier to retrieve.
Growing frustrated with the paper-based system
"Knowing how simple and easy it is to do things on SPECTra, I've grown frustrated with the paper-based system that I have happily worked on for so long. I'm excited for us to start realising the benefits of SPECTra after using it on a daily basis.
Reducing errors and saving time in the process
"SPECTra is going to really help us in the planning phase, which we typically do the day before. At the moment, we have a dedicated operator who has to plan and prepare the session, completing lots of paperwork, then having to get it checked and signed off. It's quite a long process, it's labour-intensive, and requires a lot of operator data entry, which is where you get opportunity for mistakes. Using SPECTra for planning is quick, easy, and less prone to human error. We expect to significantly reduce the errors in this phase and save ourselves a lot of time.
Improving quality during production
"The production workflow is a lot simpler too. Currently, we have a dedicated operator doing the final product labelling in a different room. This role is now redundant, which means we can free up someone to be a spray and wipe operator. Having a dedicated transfer disinfection operator will further improve the quality of the sanitisation process. I feel the process is a lot better using SPECTra.
The software development process
"I genuinely feel the software development process has gone very well. Right from the start, everyone at LabLogic has been very accommodating and good at communicating. What I love is that when I say things and make suggestions, it's taken seriously. Even if sometimes we have to look at a workaround, the conversation is honest, and nothing ever seems too much hassle.
"I wouldn't say that software development has been the bottleneck. Obviously, there are developments to be made, but we appreciate that if they are done properly they take time. We expect a phase of testing, finding bugs, and validating the software. This is just part of the process.
"I think LabLogic have their priorities straight in terms of what they're trying to achieve. They're focused on making a compliant product, something that will pass an inspection, and generate consistently accurate work.
Speed of implementation
"I think with SPECTra projects, the speed of implementation depends on the resources you have available. Most of us are doing this additionally to our daily responsibilities. If you are a new facility that doesn't require much customisation, I think it would be pretty straightforward.
"In Radiopharmacy, we do all work differently, and we want the software to be customised to our own workflow. We have to consider change and how we can improve the way we operate. This process inevitably requires a time investment from the radiopharmacy.
A powerful tool for Radiopharmacy
"There is a lot of potential with SPECTra. In the short period of time that I have been working on the project, the software has really improved. As more sites get up and running with SPECTra, new ideas will be brought to the table, and it will continue to mature and become a very powerful tool in radiopharmacy. I feel lucky that we are already on board with SPECTra, and will have the opportunity to reap the rewards in the future."