Translational research using the Posi-RAM
16 February 2022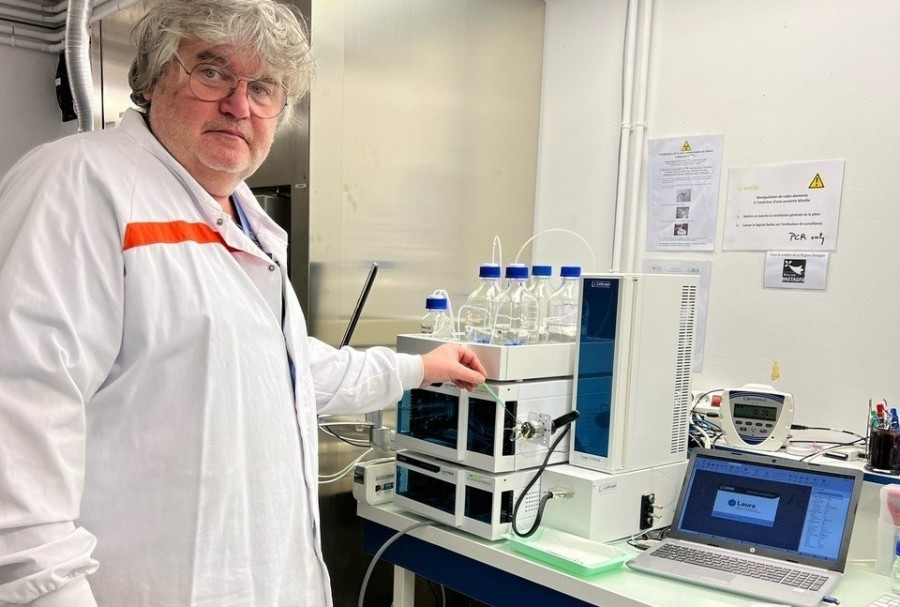 Using Laura 6 for total laboratory control
Professor Charles-Henri Malbert is Director of Research at INRAE, France's National Research Institute for Agriculture, Food, and Environment, as well as a member of the Académie Nationale de Médecine and an adjunct professor of medicine at the University of Adelaide in Australia.
In his position at INRAE, Charles-Henri uses nuclear imaging to investigate the brain and abdominal metabolisms of pigs as a model for human research. He is currently quantifying GLP-1 response to hyperinsulinemia in control and obese pigs using PET.
Charles-Henri and LabLogic have been working together for several years, using our Scan-RAM, Logi-CHROM, and Posi-RAM instruments, along with Laura for PET software. We spoke to Charles-Henri to discover more about his research work and how our products are helping him achieve his goals. This is what he had to say.
Superior instrumentation
"I was originally awarded funding to research PET radiometabolites, and I found three possible suppliers of radio-HPLC detectors, of whom LabLogic was one," said Charles-Henri, explaining how his relationship with LabLogic came about. "I was already familiar with HPLC pumps and UV detectors, so I had very specific requirements, and the quality of the Logi-CHROM's UV detector was excellent. I also found the Scan-RAM radio-TLC scanner and Posi-RAM PET metabolite radio-HPLC detector to be extremely effective and sensitive, so the quality of the instruments meant LabLogic was a logical choice for me.
"I use the Logi-CHROM and Posi-RAM every day. I am so happy with the work these instruments allow me to do that I have just bought the autosampler with different injection modes for the Logi-CHROM.
Using Laura for complete laboratory control
"At INRAE, we use an imaging system to study pigs as human models. We have a CT scanner, a PET-CT and two gamma cameras, as well as a hot lab, much like a hospital, with a robotic synthesizer for radiosynthesis of gallium radiopharmaceuticals, after which we carry out preparative HPLC. We incorporated LabLogic's Laura software specifically to control our hot lab's instrumentation.
"Due to the very short half-life of the medical radiocompound, you can't afford to waste time during the experiment. There were originally some compatibility issues between existing instruments in our laboratory after we introduced Laura, but we are now working at a level where everything works without a glitch. I've been really impressed with the way the software has evolved. I originally purchased Laura 5 with my Scan-RAM and we are now on Laura 6 with the Logi-CHROM. I think it's a gigantic step forward and I'm very pleased with it.
Excellent service support
"The support from LabLogic is extremely efficient. They are very kind, and extremely reactive. It's really excellent support. LabLogic's support developers are very good, they are a great asset for the company to have. Their ability to evolve the software so quickly is very important, especially when you compare it to other software on the market. They always have good ideas, and they are always willing to receive ideas and are responsive to them."
Find out more
You can learn more about Laura for PET by clicking the button below to speak with our product specialist directly and have a one-to-one guided session.