Hidex 600 SLe: the latest generation of liquid scintillation counters
23 March 2022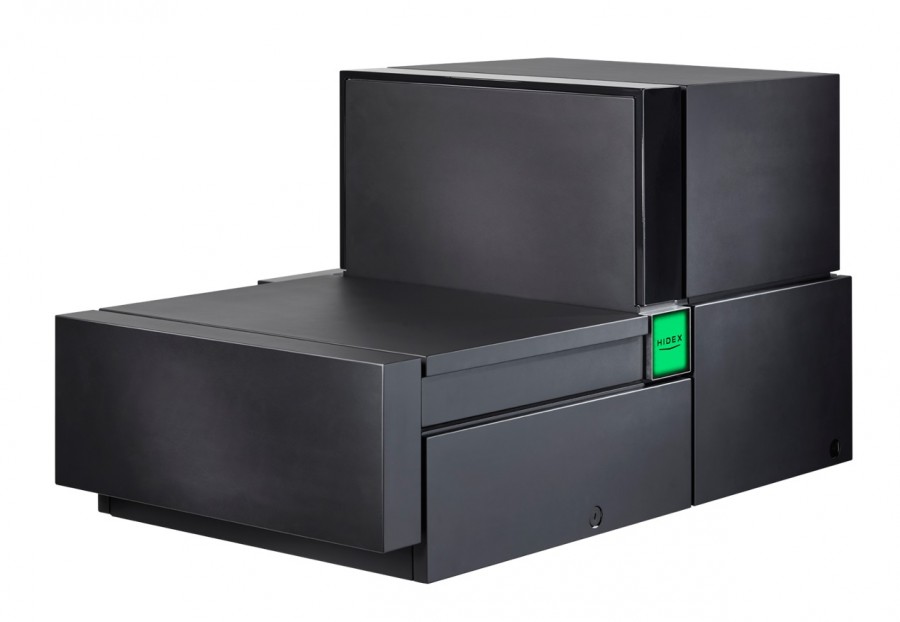 Improved features, same peak performance
Hidex are excited to release the improved 600 SLe liquid scintillation counter. It has retained the same intuitive software, operation, and performance as the existing 600 SL, including the unique TDCR detector from the successful 300 SL, but has several improved key features.
QR code traceability
The 600 SLe now features an optional QR code reader for compliant sample identification, with barcodes read directly from the vial cap to improve traceability from sample to result.
Cooling of sample conveyor
The 600 SLe now includes a cooling conveyor, with samples cooled at 5°C or greater than below ambient room temperature in normal laboratory conditions. Control of cooling is similar to the 300 SL with target temperatures set through MikroWin software. The conveyor's lid is now insulated to retain the target temperature for stable sample loading.
Improved serviceability
The Hidex 600 SLe has improved error handling, with more descriptive error messages to facilitate troubleshooting. The detection chamber hood now slides back rather than needing to be lifted, allowing access to retrieve stuck vials, saving users both time and cost by not relying on service engineers, unlike other models of LSCs. The 600 SLe can also recognise loose vial caps in the conveyor through the introduction of sensors, which is a common cause of stuck vials.
Find out more
You can learn more about the Hidex 600 SLe by clicking the button below to speak with our product specialist directly and have a one-to-one guided session.