Mitigating risks in the Quality Control of PET radiotracers with Tracer-QC
6 June 2022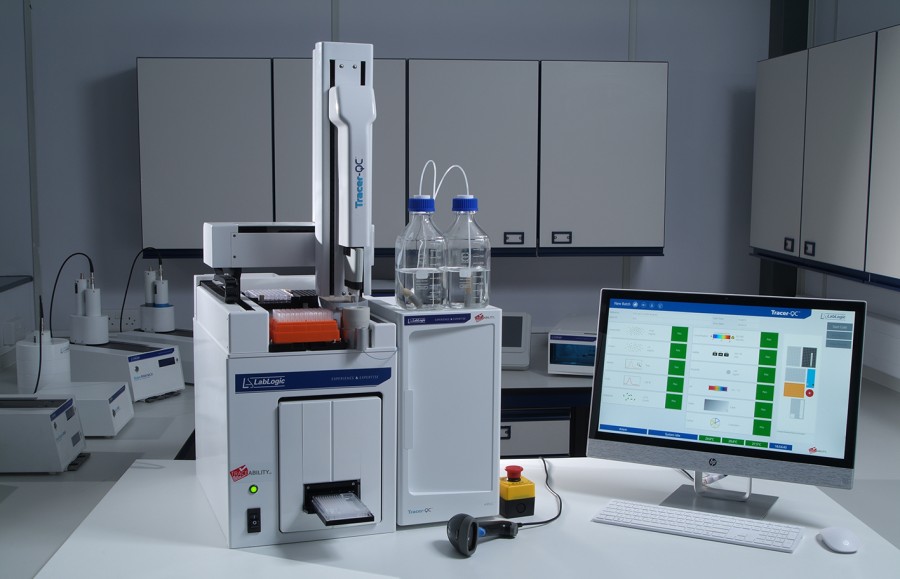 A recent evaluation of the automated system has quantified the significant improvements brought about during the release testing of PET radiopharmaceuticals
Tracer-QC is developed in partnership between Trace-Ability, Inc. and LabLogic Systems Limited. It delivers automated Quality Control methodologies for PET radiotracers with radical new benefits that have now been demonstrably proven and quantified in a recent evaluation undertaken in partnership with the University of California and SOFIE Co., a PET radiotracer Contract Manufacturing Organisation.
While the production of PET radiotracers is largely automated, their Quality Control and release testing still rely on outdated technologies, manual procedures, and subjective assessments with high radiation exposure to operating staff, creating a bottleneck in the availability and quality of short-lived PET radiotracers. This is what Tracer-QC was designed to remedy and has now been proven to do so.
Significant improvements in operations, GMP, and radiation safety
Upon successful validation at the University of California, San Francisco, a Tracer-QC system has been installed at SOFIE's commercial PET radiotracer production facility, where it has been successfully qualified for release testing of 18-FDG, the most common PET radiotracer.
The evaluation at SOFIE included a quantitative comparison of Tracer-QC and conventional methodologies. It demonstrated that Tracer-QC delivers significant improvements in operations, GMP, and radiation safety, and exceeded all improvement success criteria set at the beginning of the evaluation, achieving the following;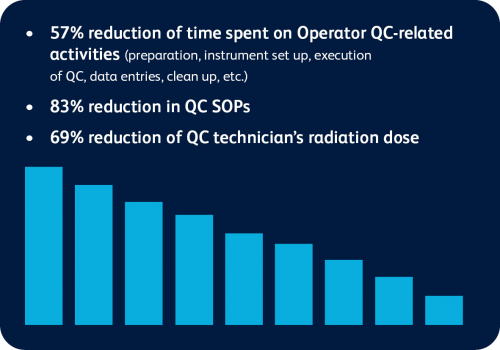 This recent evaluation in the US, combined with the first successful installation in Europe, demonstrates how Tracer-QC provides benefits in regulatory compliance, costs, efficiency, and operator safety.
Find out more
You can learn more about Tracer-QC by clicking the button below to book a one-to-one guided demonstration with one of our product specialists.