Controlling the 68Ge/68Ga elution rate in preparation for the use of 68Ga in PET/CT
12 October 2022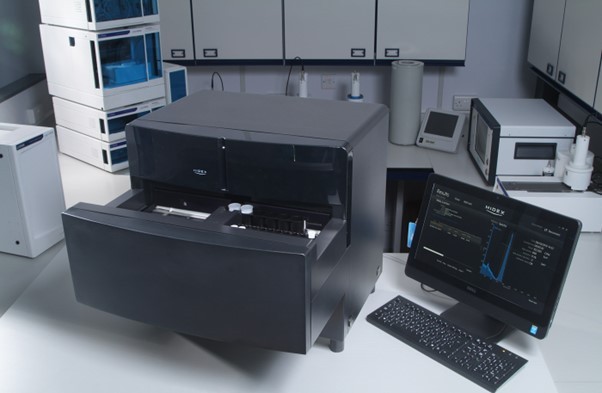 Using the Hidex AMG to determine radionuclide purity of Gallium-68 from Gallium generators before injection
The Hidex AMG automatic gamma counter has been specifically designed for nuclear medicine applications and delivers accurate Quality Control through Ge/Ga elution ratio measurements using a dedicated software module. This is becoming increasingly relevant due to the current use of Ga-68 DOTATATE and emerging use of 68Ga PSMA.
When 68Ga is obtained from 68Ge/68Ga generators, even minute traces of the long-lived parent (68Ge) remain and increases the radiation dose to patients, because of its long half-life. Radionuclide purity control of 68Ge should result in an impurity level of < 0.001%. Hidex's Ge/Ga elution software module allows the precise determination of the residual 68Ge content in the 68Ga eluate supplied by the generator.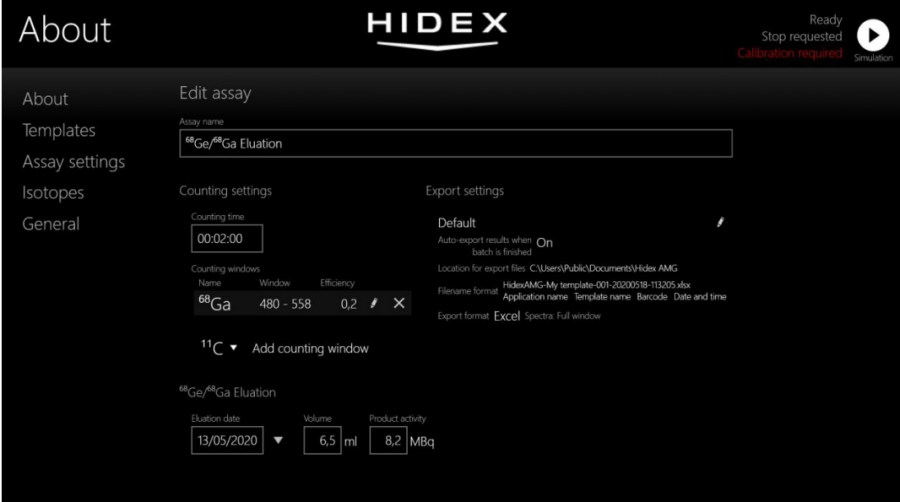 The elution rate is calculated automatically from the reference activity supplied by the generator and the activity measured on the counter, taking into account the large differences in half-life between 68Ge and 68Ga. This percentage can be checked and verified over time as part of the QC process and the result is also calculated and presented in activity/volume.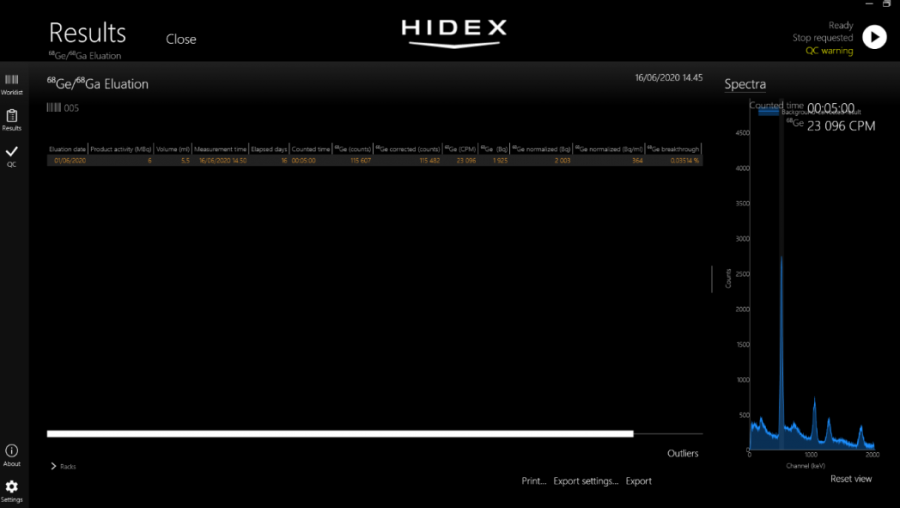 Find out more
You can learn more about the Hidex AMG and its Ge/Ga elution module by clicking the button below to request a guided demonstration with a product specialist.