Manage your Extraction Procedures with Debra
10 November 2022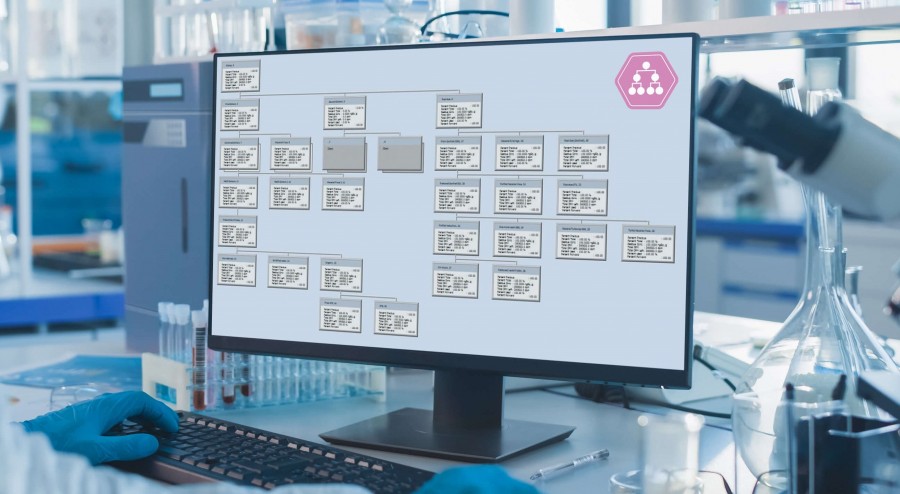 Debra's Trace module is an invaluable tool for metabolism laboratories that performs sample preparation prior to analysis
The procedures required to isolate residues and metabolites from matrices, and to prepare biological samples for chromatography, can be complex and time consuming as there are numerous variables and calculations at each stage.
Debra's Trace module provides the facility to take any sample in a study and create an extraction profile for it, displaying a sample tree so that the extraction process can be easily viewed. This can be an 'on the fly' process, built up as part of method development, or a pre-existing tried and trusted procedure. This allows the scientist to easily keep track of complex extraction procedures and display multiple calculations, including recovery, concentration, or TRR.
Weight and LSC data are captured directly via standard Debra batches, and calculations automatically performed so that sample recovery at each stage can be monitored, and results displayed.
Additional options are available to perform sample analysis via direct link with our Laura radiochromatography software. This allows individual metabolite concentrations/recoveries to be reported in Debra, as well as the full details of the extraction procedure and data.
As an integral part of Debra, the Trace module benefits from all of Debra's key data integrity and time saving features.
Find out more
You can learn more about Debra's Trace module by clicking the button below to request a guided demonstration with a product specialist.