Streamlining supply chain operations for radiopharmaceuticals
17 August 2023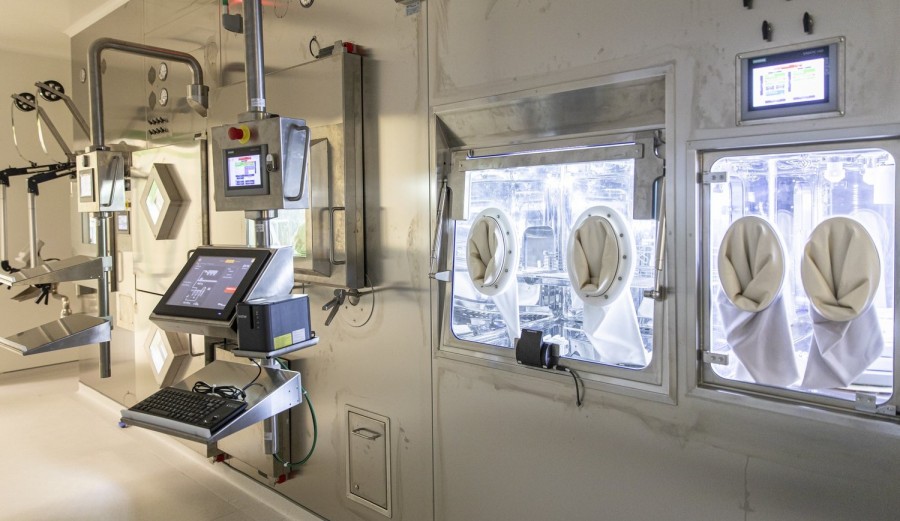 In the second part of our conversation with Evergreen Theragnostics, we find out how Orla is optimising workflow efficiency
Orla – LabLogic's software solution for the online ordering of radiopharmaceuticals – has been successfully introduced at Evergreen Theragnostics, a commercial PET and SPECT producer based in the US. Orla has been developed with Evergreen's input, allowing LabLogic to deliver a working system that addressed the needs of radiopharmacies and radiopharmaceutical producers.
We've previously spoken to Nicole Vazquez, Evergreen's Supply Chain Manager, about how Orla has helped to manage customer expectations for orders and helped suppliers manage the mass demand present in radiopharmaceutical ordering. Here in the second part of our conversation, Nicole talks about Orla's compliance with regulatory standards as well as its integration with other solutions.
Integration with industry-standard LIMS software
Orla's integration with LabLogic's industry-standard LIMS provides real-time ordering and status updates of planned batches. Evergreen uses PETra, which seamlessly integrates with Orla. It can also be integrated into SPECTra, as well as third-party software systems. Nicole said, "Once an order is placed, automatic status updates are sent from Orla to both Evergreen and the customer. Also, all order details are imported into PETra, our batch planning system. The Evergreen production team can then accept the order in PETra and schedule for manufacturing. Live updates such as this are then synced directly with Orla for customer viewing in real-time. This way, our jobs are made much easier and the customer is always aware of the status of their orders."
Exporting data for wider business functions
An essential feature of Orla is its capacity to extract raw data for future utilisation. Orla can retrieve data in CSV format, enabling its application in monthly reports, billing, and invoicing processes.
Nicole said, "Orla not only helps production and supply chain, but it is also useful to our finance team as well. When we do our monthly reports, we can take a CSV file straight from Orla to pull pertinent invoicing information."
Audit trails for traceability of orders
Audit trails are necessary in regulated environments as they provide an element of traceability so mistakes can be tracked and mitigated. Speaking about Orla's compliance with the unique regulatory standards found in the radiopharmaceutical industry, Nicole said, "A great feature of Orla is the audit trail system. When working with customers, we can track any changes made to an order and review for Quality purposes. It's a great safety net that gives peace of mind when dealing with just-in-time radiopharmaceuticals."
"The capabilities of Orla address the unique needs of the radiopharmaceutical industry. This is something that was missing for Evergreen and others. We consider Orla a major step forward in streamlining supply chain operations industry-wide."
All LabLogic software is designed with regulatory compliance in mind. We ensure that our software aligns with FDA 21 CFR Part 11 and EU Annex 11 regulations by implementing supplier-led user management, granting individual user access, and facilitating electronic signatures. Additionally, we offer the choice of a two-factor authentication system, which utilises time-limited passwords generated through an authenticator app, enhancing security measures even further.
Find out more
You can learn more about Orla by clicking the button below to request a guided demonstration with a product specialist.