Supporting PET in Scandinavia
19 March 2013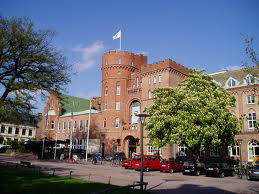 PET specialists from across Scandinavia and beyond will be gathering in Sweden later this week for the region's annual radiochemistry meeting.
The event is taking place between the 21st and 22nd March 2013 at the Academic Society's impressive 'castle' Borgen, which is located in the historic city of Lund, home to one of Europe's oldest universities and one of Scandinavia's largest institutions for education and research.
LabLogic have strong links with the region as a whole and are actively involved in providing instruments and software solutions to a number of medical and research facilities at various centres in Denmark and Sweden. Indeed, they hope to welcome many of their clients to this meeting.
Elvir Zahirovic will be representing LabLogic at the event. He will also be present on the company's stand at the accompanying exhibition during the course of the two day meeting, where he will be demonstrating the capabilities of the Scan-RAM Radio TLC Scanner and the Flow-RAM Radio HPLC Detector.