Providing reliable protection in the world of great art
30 October 2013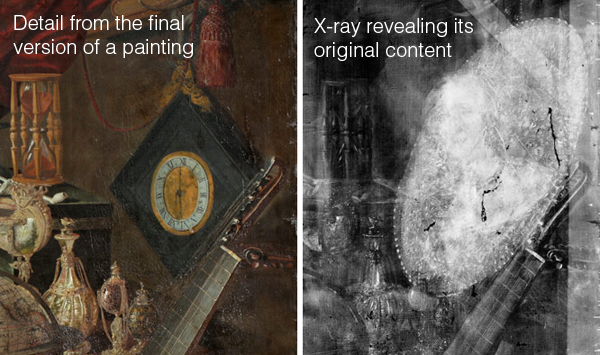 LabLogic recently supplied a Tracerco T406 X-ray Radiation Monitor to the Hamilton Kerr Institute, part of the University of Cambridge.
The Hamilton Kerr Institute is a department of the Fitzwilliam Museum. The Institute undertakes the conservation of easel paintings for public and publicly shown collections as well as the Museum. The Institute hosts a number of archives and carries a continual programme of inter-disciplinary research in addition to its range of conservation services.
This is perhaps quite an unusual location to find a radiation monitor. However, as Chris Titmus from the Institute explains it is a vital instrument for their line of work: "We X-ray paintings and historic artefacts for the University and many national collections. This can produce extensive information about the construction of paintings on canvas and on wooden panels. Knowing whether the wooden boards are held together by wooden dowels or metal pins can dictate the course of treatment involved to minimise risks of damage and maximise results. Much can also be learnt about the condition of the piece itself. X-ray can also provide a tantalising window into the picture's past by revealing the secrets hidden in the layers of paint. Often modifications and later alterations can be seen that are no longer visible to the naked eye. This is equally useful for both conservators and art historians. Sometimes we have to work in situ in public areas, so having reliable radiation monitoring is vital to us to maintain not only the safety of our own team, but also members of the public."
LabLogic and the Tracerco product range were recommended to Chris and his colleagues by another department within the University as well as the radiation safety team at nearby Addenbrookes Hospital. He was more than pleased with the result. "The service was excellent," said Chris. "We were eager to get some new equipment tested and approved for use. We had tight deadlines and only limited dates available from the RPA to be able to do the job. LabLogic managed to get the Tracerco to us in less than the usual delivery time and in time for us to get the kit tested and the work completed within the deadline. LabLogic certainly went 'the extra mile' to help us get the job done."
Indeed, Chris was so delighted with the result that he has already recommended LabLogic - and the Tracerco - to the safety office at the University. "They are now considering buying a Tracerco," said Chris. "They used ours in testing and have been very impressed."