Great design that works on every level
22 July 2015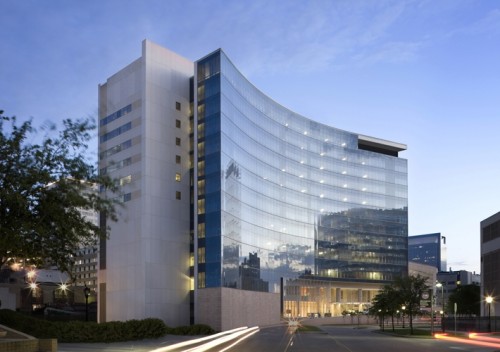 The Hidex 300 SL is a fine example of design and functionality working in perfect harmony, making it the ideal choice for the modern laboratory environment. Such is the case at the City University of New York's Advanced Science Research Center (ASRC) where one has recently been installed.
The new 200,000 square foot building, situated at the south end of the City College campus in Upper Manhattan, is a vital part of an emerging research corridor in the in the city. A striking design with its flowing floor plans and wide-open central stairway, the glass-encased building is home to researchers working in Nanoscience, Photonics, Structural Biology, Neuroscience, and Environmental Sciences, all working side by side in ASRC's core facilities, sharing equipment that is amongst the most advanced of its kind.

The Hidex 300 SL is in its element here, with its sleek modern design matching the new lab spaces and the building. It is not all about looking good though and in that respect the 300 SL really delivers as a core instrument. Driven by the latest Windows software it can provide auto export to Excel on network drives and more - certainly enough to satisfy the most demanding of users.

Currently LabLogic are offering a 'special academic' discount for Principal Investigators and Professors moving to the new Advanced Science Research Center, which will enable labs to make additional savings if they purchase multiple instruments. For further information please contact Ashvin Boodhun on +1 813-626-6848.