NEW Eppendorf Adaptor available for the Sense
4 July 2015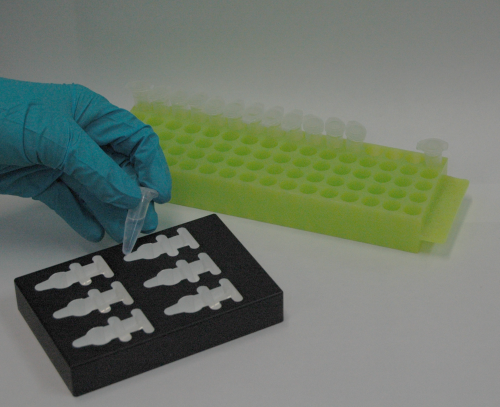 The Hidex Sense is a compact, state-of-the-art, multi-technology microplate reader which provides a powerful and flexible platform for performing any kind of assay without limitations.
To analyse larger volumes for scintillation counting the Hidex Sense is now available with an Eppendorf plate adaptor. This allows up to 6 Eppendorf tubes to be read at one time.
Product Specialist Anna Groom said "The Hidex Sense is the only plate reader on the market to combine Liquid Scintillation counting with all common non radio-metric assays. Not only that it can now read eppendorf tubes which provides a whole new level of flexibility."