First install of the powerful InCellis cell imager
4 July 2018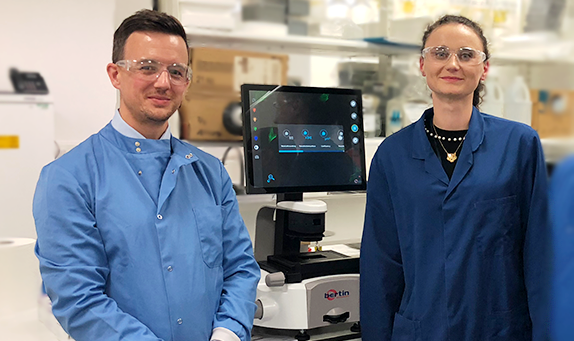 InCellis Cell Imager Installed at Leading Biotech Facility in Cambridge
The powerful and versatile InCellis cell imager has been installed in its first research facility in the United Kingdom.
Based at the Babraham research campus in Cambridge, the well established biotech company are a global leader in new therapies. Specialising in target hit discovery, they required a high performing and versatile cell imager to use for their extensive range of projects.
In side by side comparisons the publication quality cell images ensure the InCellis was the instrument of choice.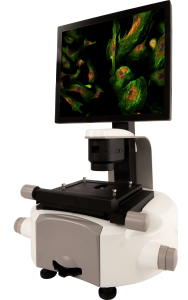 A powerful and versatile cell imager
Embedded applications - The InCellis can perform cell imaging and counting as well as other applications in a matter of seconds. Reducing human error and increasing efficiency within your lab.
Flexibility - With the space for 4 fluorescent channels as well as white light, the InCellis excels in its flexibility by having more options available and making the instrument future proof.
Let there be light - The InCellis does not require any dark room or dark box adaptation, allowing you to place the instrument in any required lit environment.
User-friendly interface - The large touchscreen and simple to use software means anyone in the lab can use the instrument without any prior training.
For more information about the InCellis, please contact us.