Scan-RAM Competition
31 July 2018
Win a Scan-RAM radio-TLC scanner!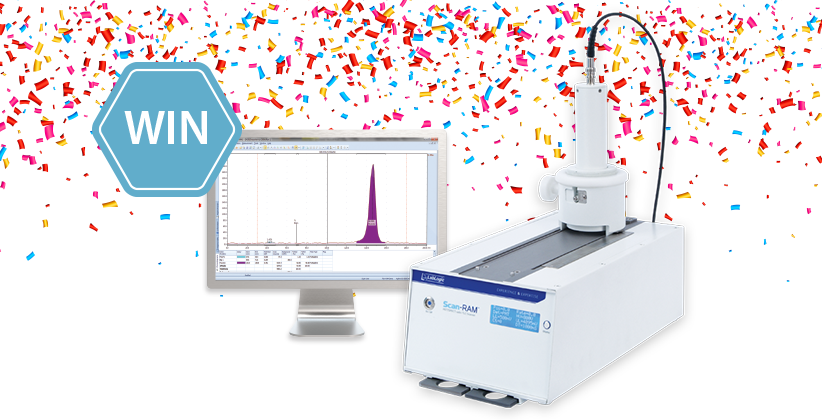 To celebrate LabLogic's 500th installation of our Scan-RAM radio-TLC scanner and analyser and Flow-RAM radio-HPLC detector, we're giving away a free Scan-RAM radio-TLC instrument.
The winner will be announced at booth #71 at this years EANM in Germany on 16th October. To enter the competition, please fill out our short online survey.
The cutting-edge Scan-RAM is a PET/SPECT radio-TLC Scanner that has innovative features including a motorised detector, unique TLC plate support beds and adjustable collimator.
The Scan-RAM is available in several different models, combining radio-TLC, radio-HPLC, and MCA.
The Flow-RAM is a compact radio-HPLC detector designed to meet the ever increasing demands of the modern nuclear medicine laboratory.
A variety of detectors are available for both instruments, which are suitable for PET, SPECT and High Energy Beta radionuclides across a range of radioactivity levels.
Both LabLogic's Scan-RAM and Flow-RAM instruments use the industry standard PET radiochromatography software data system
Laura for PET
, offering a single software solution for control, data collection and reporting.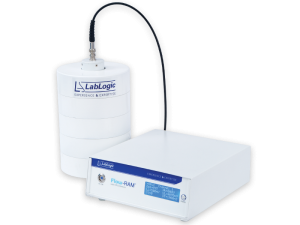 Scott Baker, UK Sales Manager at LabLogic said "The Scan-RAM is compact, adaptable and modern, all while conforming to GMP. All settings and parameters are set by Laura. The software is password protected, requiring electronic signatures and keeping audit trails to ensure the correct user is making the right changes. It's great to reach this milestone of our 500th installation and to celebrate with a competition - good luck."
Terms and Conditions: The competition is to win the Scan-RAM radio-TLC model. Excludes upgraded models of the Scan-RAM including Dual and MCA. Competition includes software, installation and training. It does not include any qualification services. Other entry options will be available. A winner will be announced 16 October 2018.