Exclusive Hidex Sense microplate reader discount
13 December 2018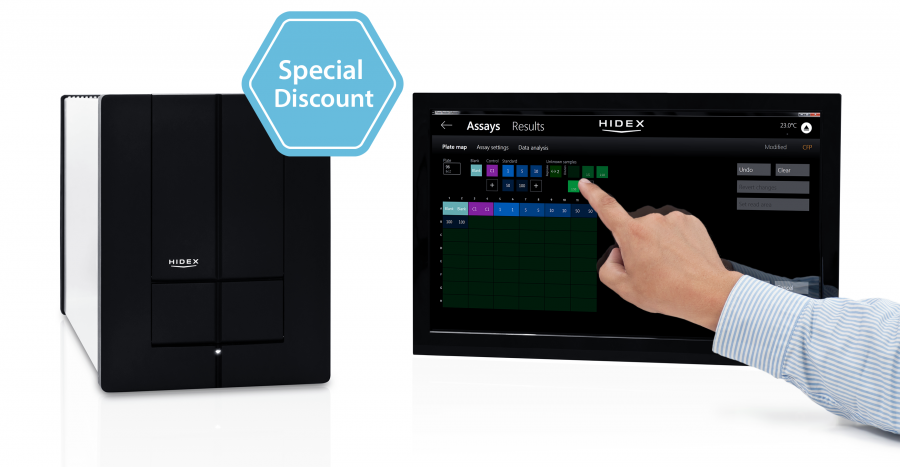 An exclusive discount on the Hidex Sense microplate reader
To celebrate a successful 25 years in business and innovation, Hidex are offering a limited time discount on all models of the Hidex Sense microplate reader.
The Hidex Sense multi-mode microplate reader is a compact instrument which provides a powerful and flexible platform for performing any kind of assay without limitations.
Don't miss out, offer ends 28th February 2019.