We're hosting a PETra LIMS Webinar Series
18 June 2020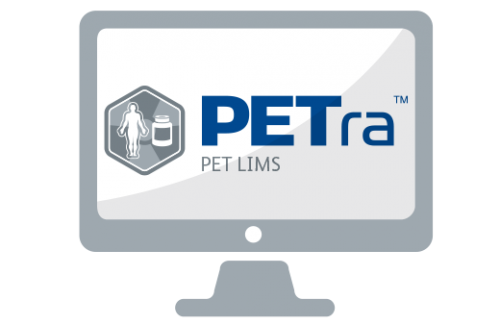 Interested in learning more about PETra PET LIMS?
We are running a series of bitesize webinar sessions starting on Thursday 25th June to provide an introduction to PETra PET LIMS, its modules and key features, led by the PETra Project Managers at LabLogic.
What is PETra?
PETra is a true PET Laboratory Information Management System (LIMS), designed specifically for use within PET production facilities in order to improve efficiency and compliance.
PETra is the industry-standard PET LIMS solution with a global install base that includes recent deployments at the University of Umeå, BV Cyclotron, and the University of Iowa.
PETra PET LIMS webinar schedule and topics:
Please sign up using the individual Zoom links below for each webinar.
Topic
Description
When
An introduction to PETra
This introductory session will provide an overview of PETra and its key features, led by PETra product manager and sales director Elvir Zahirovic.
Thursday 25th June 2pm BST
Batch reporting
In this session, learn about the Batch Reporting module, where all data is consolidated in a single, central repository. This can be printed to a user-defined batch report.
Wednesday 1st July 2pm BST
Inventory
This session will cover the Inventory module including Labels, Barcodes and Stock control.
Wednesday 8th July 2pm BST
Quality Management System (QMS)
Understand the Quality Management System (QMS) Module in PETra including

SOP Management
Out of Specification (OOS)
Deviation
Change Control
Corrective and Preventative Action (CAPA) Management Module
Notifications

Wednesday 22nd July 2pm BST
Validation
This session will cover how LabLogic works as a partner with your Quality Manager, System Manager and users to provide a tailored Validation Plan suited to your organisation's needs.
Wednesday 5th August 2pm BST
IT requirements
This session will focus on PETra IT requirements and network infrastructure.
Wednesday 12th August 2pm BST
If you can't make the scheduled date, please get in touch and we will endeavour to accommodate your request.