LabLogic pays condolences after Russ Sykes passes away
20 July 2020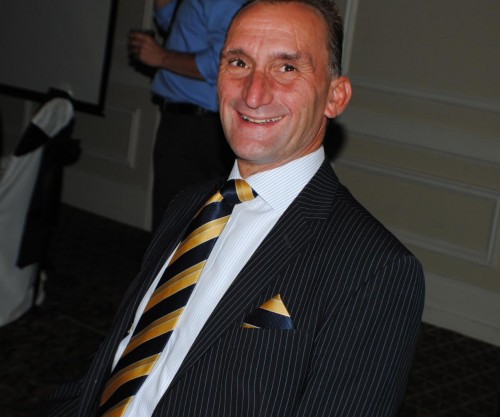 LabLogic pays tribute to Russ Sykes
LabLogic is saddened to report the recent death of Russ Sykes, former Sales Director at LabLogic Systems Ltd and subsequently VP of Sales at Lablogic Systems Inc (formerly IN/US Systems).

Originally from Rotherham, Russ had a long-standing association with LabLogic which surprisingly began with a visit to the Sheffield office selling photocopiers. John Clapham, chairman of the LabLogic Group, saw something in him and offered him a job, and Russ joined LabLogic Systems Ltd in 1987 as a young salesman.

Russ quickly progressed to Sales Director working alongside Richard Brown, current Managing Director at the LabLogic Group. He left in 2000 only to return six years later to move to the US and help manage the newly acquired US business IN/US Systems (later to become LabLogic Systems Inc).

Richard said: "I shared an office with Russ for years and we had many adventures around the globe. We became great friends and colleagues. We had different personalities and outside interests but we made a good team. He was a great salesman and had bags of personality. He played a big part in LabLogic's history and he will be sadly missed."

Our thoughts and prayers are with his family and friends at this very sad time. Rest in peace Russ.