The complete radiochromatography solution
27 May 2021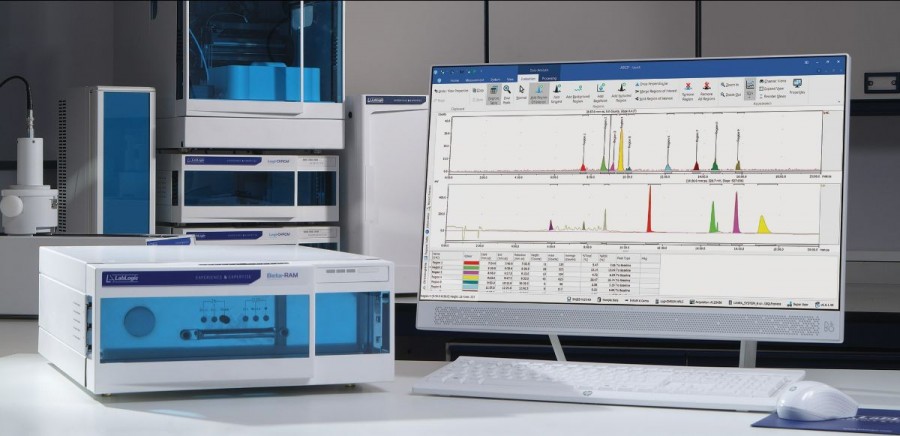 Beta-RAM 6, Logi-CHROM HPLC and Laura software
Beta-RAM 6 features superb counting efficiency, excellent peak shape and resolution with unrivalled signal to noise characteristics plus unique IRIS technology for variable relative flow cell volume.
Logi-CHROM HPLC is a cost-effective HPLC solution that is fully scalable from a simple solution with manual injection up to a temperature-controlled autosampler for throughput.
Laura software fully controls and directly collects digital data from the whole system, providing easy to use and comprehensive data collection and analysis in a regulatory compliant system.
Click here to catch up on our Laura webinar series.
Why choose LabLogic's solution?
Sensitive and accurate radiochromatography detection
Comprehensive HPLC package
Easy to use single point of control software solution
Regulatory compliance and data integrity functionality
World-leading supplier offering comprehensive support