Manage your entire study workflow with Debra
10 June 2021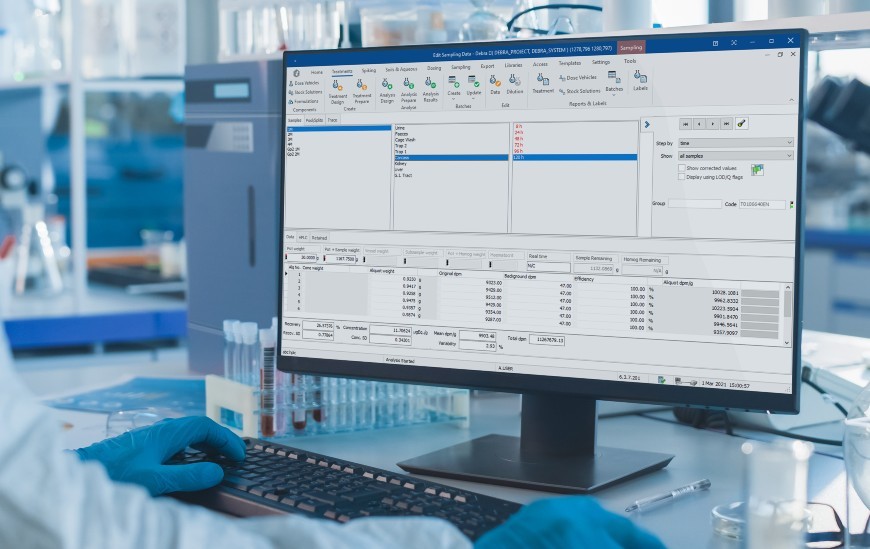 Why Debra is the industry standard for drug and environmental studies
Debra is a purpose-built LIMS designed specifically to manage the entire life cycle of a range of drug and environmental metabolism studies within a FDA/GLP regulated environment.
Used at major Contract Research Organisations and Pharmaceutical/Agrochemical companies around the world, Debra is the industry standard in its field.
Whatever the scope of your study, Debra allows you to take complete control of the process, improving efficiency, whilst meeting regulatory compliance requirements.
What are Debra's key benefits?
Full control of the study life cycle, from protocol definition to final reporting.
Regulatory compliance, adhering to GLP and FDA principles to ensure data integrity.
Direct data capture, eliminating human transcription error and providing large time saving benefits.
Automated calculations, providing consistent, error-free results.
Quick and easy label production for all samples, incorporating unique barcodes and sample information.
Instant reporting of data and results.
Click here to read an in-depth analysis of Debra's history, benefits, and study types alongside software screenshots.