Join us at the UKRG Workshop in Bournville
9th January 2018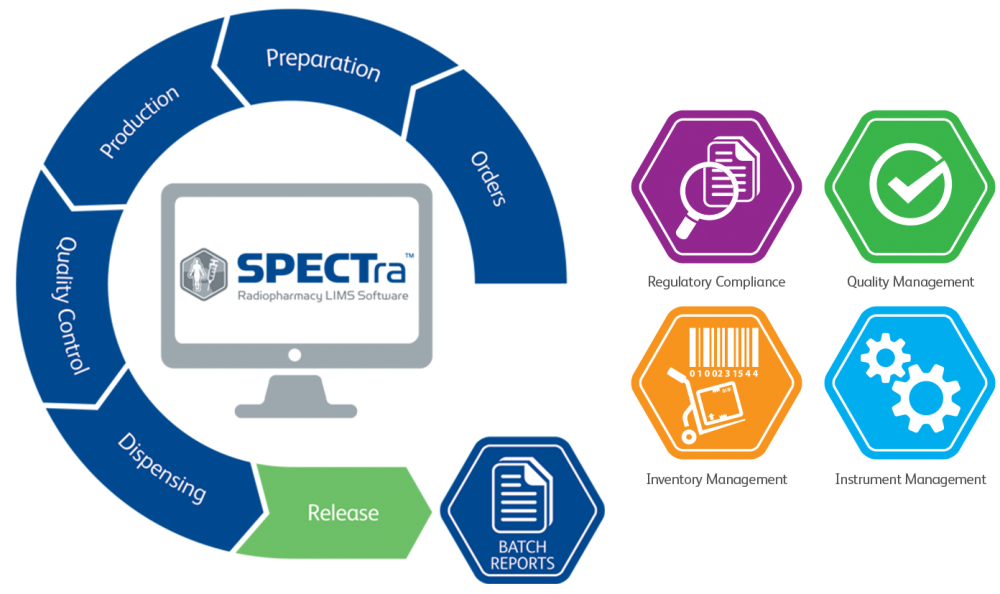 See us at the UKRG Workshop 2018
LabLogic and Southern Scientific are pleased to announce they will be exhibiting at the UKRG Workshop 2018, which will be taking place on 12th January. We will be exhibiting several of our market leading products at the event, such as SPECTra, a purpose built Laboratory Information Management System (LIMS) specifically designed to improve efficiency and compliance within your radiopharmacy.
SPECTra is based on our market leading PET LIMS system, PETra, which is an industry standard system installed in some of the world's most prestigious and regulated PET facilities. Being a direct descendant of PETra, SPECTra utilizes many of its features and a similar framework, to provide a dedicated Radiopharmacy LIMS.
The most compact, versatile and easy to use disposable cassette radiosynthesizer suitable for both R&D and routine production. At just W23.8cm x D24cm, this instrument saves valuable space, whilst being compatible with all commercially available Ga-68 generators. The MultiSyn boasts impressive performance results at a competitive price; a perfect addition to your laboratory.


To book an appointment to see us at the show, please click here.