Future-proofing your radiopharmacy: the importance of integration
9 January 2020
LabLogic PETra and SPECTra LIMS integration
When purchasing new lab QC equipment, do you ensure that it is future-proof? One of the most overlooked considerations when making long-term purchasing decisions is connectivity to a laboratory information management system (LIMS) software and future instrument integration.
Following increased pressure from regulatory bodies, there has been a notable shift within clinical radiopharmacy production to move away from paper-based processes and look to software that provides true data integrity, such as a LIMS.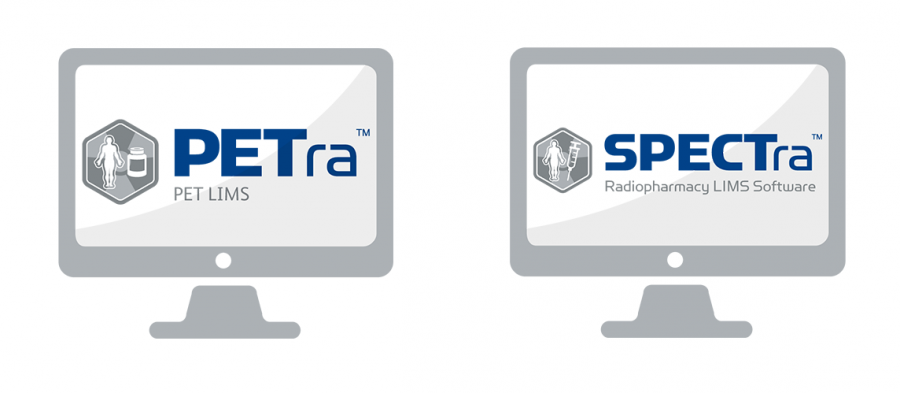 Fully integrated solutions from LabLogic
LabLogic supplies fully integrated solutions that ensure complete connectivity in your lab - future-proofing your radiopharmacy. Our LIMS software packages PETra and SPECTra both directly interface with equipment to capture all key data throughout the workflow. This includes integration with LabLogic's QC systems and a comprehensive range of equipment from leading manufacturers including Capintec, Tema Sinergie, and Charles River.
Integration with Laura for PET - the industry-standard radiochromatography software
To ensure full integration with no risk of transcription errors, our radiochromatography software Laura for PET, integrates with PETra and SPECTra LIMS and ensures QC data is captured directly from the system. Laura for PET offers a single software solution for radio-HPLC detectors, radio-TLC scanners, MCA, GC and HPLC systems.
Three key advantages of integrated solutions in radiopharmaceutical production
Direct data capture from a range of equipment and software packages, eliminating manual transcription and the risk of any errors.
Increased radiopharmacy compliance.
The standardisation of production with fully customisable product methods and immediate access to SOPs.
Consider LIMS integration and equipment compatibility
When considering QC equipment for your radiopharmacy with a view to move to a paperless system in the future, make sure to consider the integration with LIMS. Likewise, if you're considering making the move to LIMS from a paper-based system, carefully consider what QC equipment and radiochromatography software you choose for your facility.
LabLogic's experience
At LabLogic, our decades of experience and expertise in providing solutions within highly regulated environments has meant that PETra PET LIMS and SPECTra radiopharmacy LIMS are unrivalled solutions for radiopharmaceutical production.
Over the last ten years, LabLogic has deployed PETra in more than 40 PET GMP facilities worldwide and SPECTra in market-leading radiopharmacies in the UK.
More recently, PETra was successfully implemented at Leiden University Medical Centre where Hospital Pharmacist Neanke Bouwman described the software as "the most developed LIMS product on the market."