Sheffield Universities' MD Club Case Study: LabLogic
21 January 2021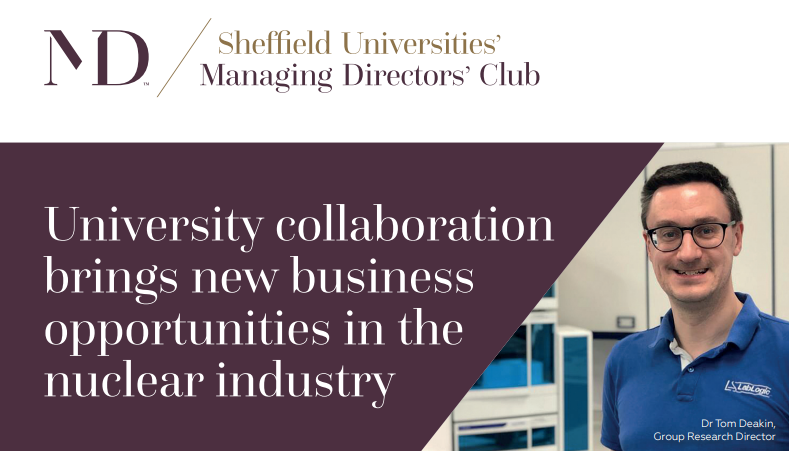 Sheffield Universities' MD Club Case Study: LabLogic
Launched in 2015, the MD Club is led by the University of Sheffield and Sheffield Hallam University. The MD Club provides a forum for regional business leaders and expert academics to exchange knowledge and ideas for future partnerships.
LabLogic's relationship with the MD Club
Dr Tom Deakin, Research Director at LabLogic, has been a part of the MD Club since 2015 and the club provides an ideal opportunity to connect with academic and industry experts in specialist fields. We've developed a strong relationship with both universities due to the MD Club.
The MD Club recently published a case study about LabLogic's involvement and the additional benefits of being a member of the MD Club. This includes exchanging expertise with mutual benefits, testing the commercial viability of specialist products and tapping into a specialist talent pool.
Dr Deakin said: "The MD Club offers a unique meeting place for a business like ours. At LabLogic, R&D plays an important role for our product development and it is invaluable to have a networking group like this, where I can meet or be signposted to both academic and industry specialists in areas such as nuclear medicine and radiation sensing."