Integration, compliance, and data integrity for radio labelled metabolism laboratories
11 October 2021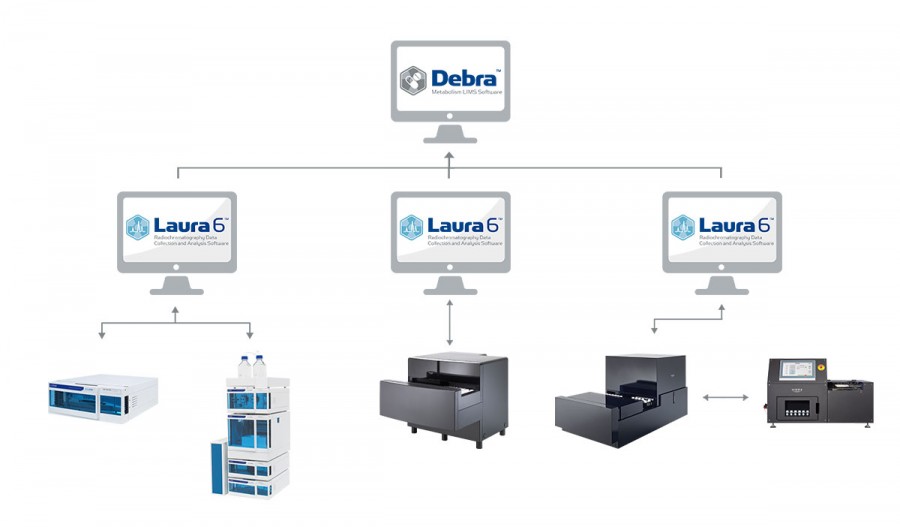 LabLogic's commitment to continuous software development and integrating market-leading equipment has led to LabLogic providing the only truly integrated solution for radio labelled metabolism studies.
New integrations
Along with the already proven integration between Debra LIMS and Laura for the capture of radio chromatography data, the addition of support and control for the 600SL liquid scintillation counter and AMG Gamma Counter to Laura now provides the fully automated capture of counter data directly into the Debra LIMS.
Complementary integrated options include:

Improved Regulatory Compliance and Data Integrity
Regulatory compliance and data integrity are major business issues. Debra's secure database and direct link with our Laura system ensure seamless data transfer from sample measurement directly into the LIMS. From the capture of balance and liquid scintillation counter data through to chromatographic analysis and final reporting, the LabLogic suite of products provides a unified, compliant solution.
This means that batches created in Debra can be used by Laura to capture chromatography and counter data, and transferred directly back to the Debra database.
There is no need for manual recording of data, transcription, or verification – all data is kept internally within the database with no external access. This can also be further enhanced with Debra's barcode module so that throughout the process each sample's data is automatically identified and tied to the correct sample.
For more information or to arrange a product demonstration, click the button below, alternatively you can contact us at solutions@lablogic.com