Hidex 300 SL in the decommissioning of nuclear submarines
19 January 2022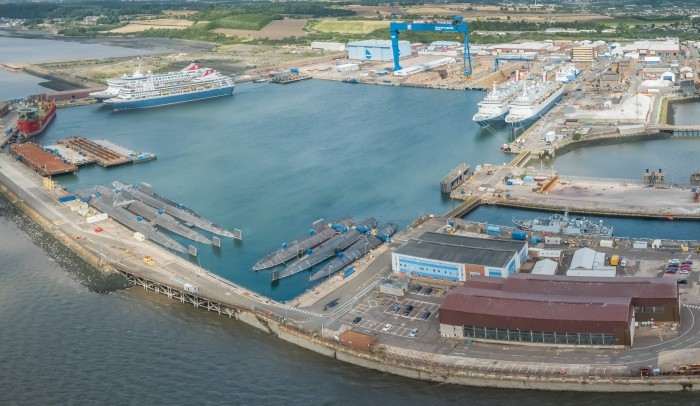 The Hidex 300 SL is being used by Babcock Marine's Radiochemistry Laboratory
Radiochemists at the Rosyth Radiochemistry Laboratory (RCL) in Scotland have been using the Hidex 300 SL liquid scintillation counter to determine tritium and carbon-14 in samples as part of the British Ministry of Defence's Submarine Dismantling Project. The RCL is responsible for analysing environmental samples from both the Rosyth Dockyard itself and the decommissioned Royal Navy submarines berthed there.
We spoke to Lionel Serafini, Radiochemist at Babcock Marine, to find out how he and the team at RCL have been getting on.
Natural replacement
"The Hidex 300 SL was seen as a natural replacement to our previous liquid scintillation counter," said Lionel. "It's a sophisticated instrument and the software has a lot of functionality, but what really made it stand out was the steady background coupled with the TCDR counting. The 300 SL's three PMTs alignment brings greater efficiency and counting results and having a third PMT brings more options.
Cutting-edge and innovative
"The Hidex 300 SL is definitely cutting-edge and innovative. It can avoid dark adaption by using the triple coincidence mode that removes chemiluminescence interference and can also be used to overcome quenching problems.
Maintenance and support
"The instructional videos and technical information supplied by Hidex were a gold mine of information. Once we became familiarised with the software, it was a pleasure to use. There are a lot of possibilities, and we are benefitting an awful lot from the considerable number of processes available.
"The service we receive from the LabLogic Group has always been very efficient, and any maintenance or service issues have been dealt with right away. They have been very supportive and have given us some excellent instruction in the 300 SL's software."
Find out more
You can learn more about the Hidex 300 SL by clicking the button below to speak with our product specialist directly and have a one-to-one guided session.