Charing Cross Hospital invests in the Tema Sinergie Karl100 autoinjector
29 April 2022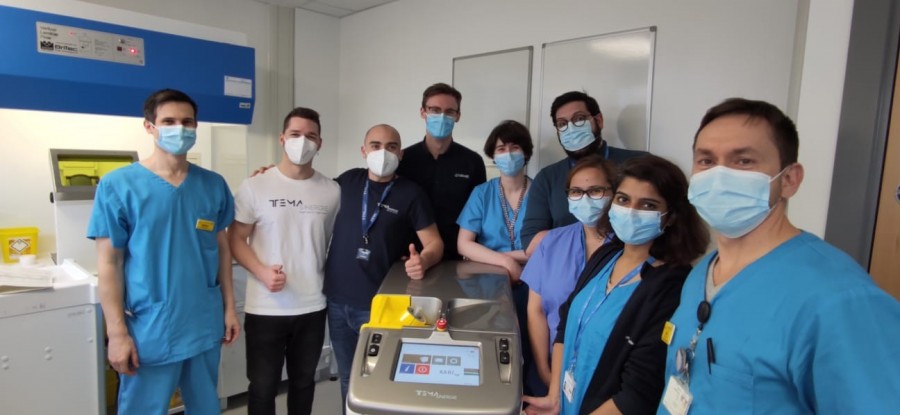 Luis Alves, PET Modality Lead at Charing Cross, with his team and LabLogic Product Specialist George Hunter at the Karl100's installation
Safely administering PET radiotracers
Charing Cross Hospital has recently had a Tema Sinergie Karl100 multi-dose administration system installed in their Imaging Department. The unit will be used to inject patients with radiotracers prior to PET scans.
We spoke with Luis Alves, PET Modality Lead in the Imaging Department, to find out how the Karl100 has improved departmental safety and patient care.
Increasing patient capacity without compromising staff safety
Luis explained, "We run twenty patients a day with four technologists. That means five injections each, per day, which was bringing us very close to our limits for radiation exposure. Since the installation of the Karl100, our exposure is at the absolute minimum, if not non-existent, thanks to the automation of the perforation of the vial septum and uncapping of the lead pot. The Karl100 will allow us to push the service even further and schedule more patients without compromising staff safety."
Remote injection using the Rad-Inject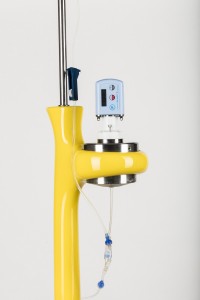 When asked why the Karl100 was chosen by Charing Cross, Luis highlighted one of the system's most innovative features – the Rad-Inject automated injector, which allows for remote injection.
"The Rad-Inject differentiates the Karl100 from other radiopharmaceutical dispensing systems available in healthcare. By allowing the radiotracers to be dispensed through transportable 1kg shielded syringes, it saves the time and effort of moving the cart between patient bays or bringing patients to a specific area for injection."
Not only is this convenient, but it also allows the operator to start the injection phase by pressing the start button before distancing themselves from the patient, minimising their own radiation exposure.
Positive departmental change
Administrating the radiotracers through the Rad-Inject instead of directly from the Karl100 itself has been found to reduce patient anxiety, which Luis commented on.
"The reduction of staff radiation exposure, combined with the comfort of having the patients relaxing in their own private cubicles allowed by the Rad-Inject, has definitely introduced a positive departmental change."
Find out more
You can learn more about the Karl100 by watching our latest video with Product Specialist George Hunter here. Alternatively, click the button below to request a one-to-one guided session or a visit to one of our existing Karl100 sites arranged.