Data integrity and GLP compliance for drug and environmental metabolism studies
6 June 2023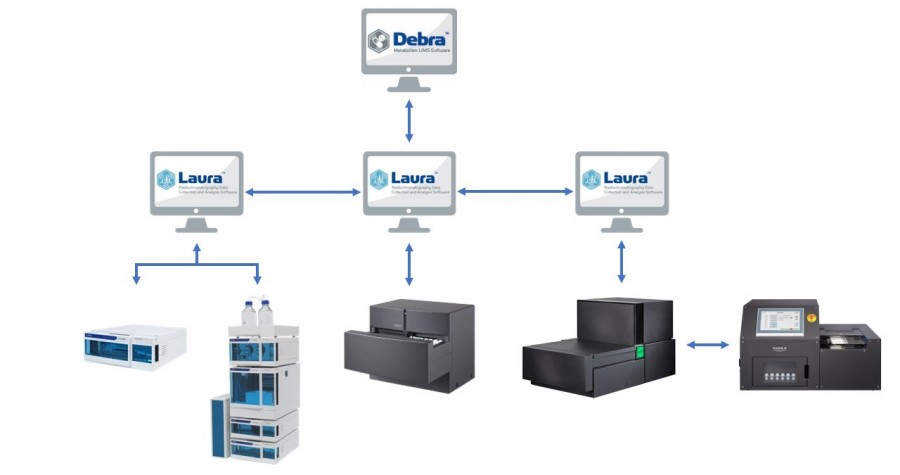 LabLogic's Debra and Laura software solutions provide instrument control and data analysis for FDA/GLP regulated environments
LabLogic's Debra Laboratory Information Management System (LIMS) and Laura software for instrument control are commonly used for pharmaceutical, environmental, and agricultural research applications such as metabolite profiling, ADME studies, and eFate studies. Chromatography data captured in Laura is automatically updated into Debra, allowing users to manage the entire life cycle of a study.
Both Debra and Laura deliver regulatory compliance and data integrity for accuracy, consistency, and validity of all captured data and eliminate manual recording, transcription, and verification of data. Electronic signatures, audit trails, configurable access levels, and secure data storage make them the industry-standard solution for GLP radiochemistry labs globally.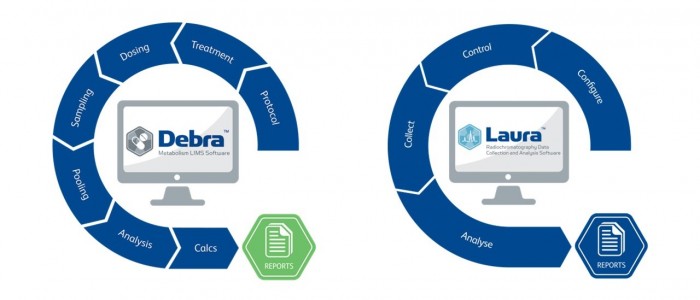 Managing all aspects of DMPK work
From ADME mass balance and tissue distribution studies to metabolite profiling, protein binding, and bioanalytical, Debra has the capacity to manage all aspects of DMPK work. It can be used by single researchers working independently or can manage studies in global organisations with multiple sites. As a closed system, Debra is fully compliant with FDA 21 CFR part 11 requirements. Changes are tracked for auditing purposes and user access is managed using a unique login and password.
Like all LabLogic software solutions, Laura's functionality has been explicitly informed by existing user feedback to deliver a data analysis solution that has become the industry-standard with hundreds of thousands of assays completed. Laura is specifically designed for instrument control and direct data collection from the instrument. It is now compatible with over 200 instruments from different manufacturers including:
LabLogic
Hidex
Agilent
Waters
Shimadzu
PerkinElmer
Find out more
You can learn more about Debra and Laura by clicking the button below to speak to our product specialists directly.