Improved assay validation and integrated plate reading with Byonoy's latest software update
20 July 2023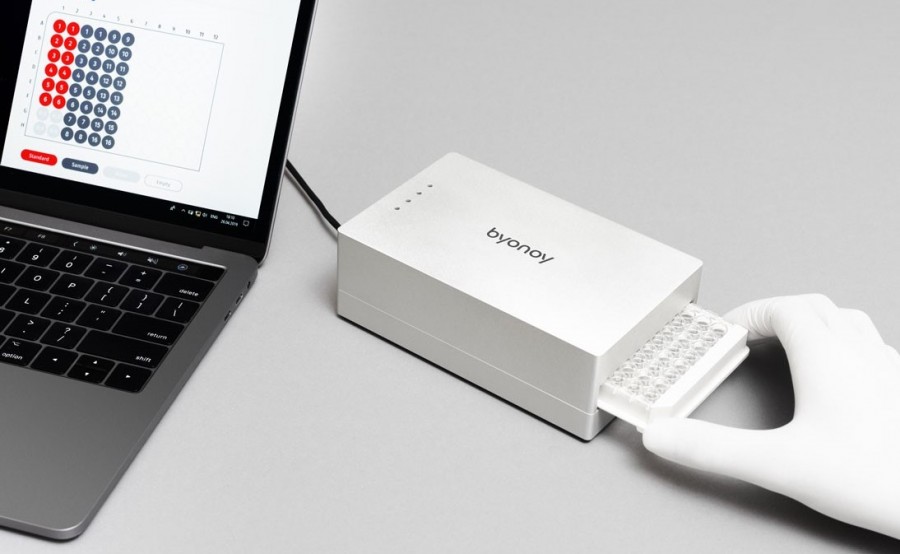 The Absorbance 96 App enables advanced data analysis for quantitative and qualitative evaluation methods
The Byonoy Absorbance 96 is a portable plate reader with a compact solid-state design and 5-second readout that is favoured by researchers for both field work and labs. The latest updates to the Absorbance 96's App has enhanced functionality to deliver greater confidence in results, which can be exported as PDF or CSV files.
New updates include:
New Assay Validation feature that identifies common issues at a glance such as incorrect plate orientation, inconsistent replication, and ensures a good curve fit.
Select Multiple Sample Wavelengths as a workflow parameter, allowing you to sequentially read different wavelengths for samples without having to remove the plate. The software then breakdowns the results for each wavelength.
Expanded Fitting Methods includes new quadratic and cubic polynomial fitting, as well as natural cubic spline fitting, to provide greater flexibility and accuracy in your analysis.
Define and assign Custom Well Labels, allowing personalisation of experiments. Whether it's a vibrant purple IC50 label or any other colour, the choice is yours.
Lab Automation Integration via SiLA2 allows seamless integrate between the Absorbance 96 App and your autonomous laboratory setup. By utilising the SiLA2 compliant client, you can remotely control and manage the app to streamline workflow.
Find out more
You can learn more about the Byonoy Absorbance 96 plate reader and Byonoy App by clicking the button below to speak to a product specialist or request a guided demonstration.