Evergreen Theragnostics choose Orla and LabLogic's integrated solutions
25 January 2022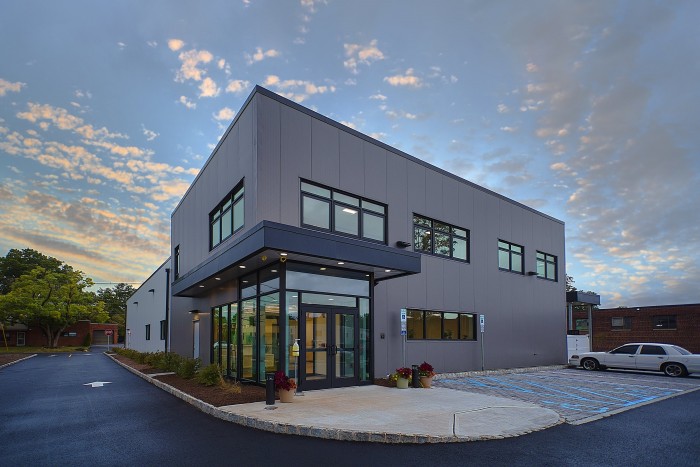 Evergreen Theragnostics is a US-based radiopharmaceutical Contract Development and Manufacturing Organization (CDMO) that has chosen LabLogic as their partner of choice for LIMS, radiochromatography software, and QC equipment.
Formed in 2019, the company offers a broad range of services for centrally distributed radiopharmaceuticals from Phase 0 through commercialization. They are looking to produce therapeutic and diagnostic radiopharmaceuticals based on a wide range of isotopes, including I-131, Lu-177, Cu-64, and Ac-225.
We recently caught up with Kevin Staton, Head of Project Management, and James Cook, Chief Executive Officer, at Evergreen Theragnostics to get their feedback on their recent project.
A reliable supplier
Kevin said, "The scope of what we are doing with LabLogic is pretty wide. We have a large PETra install with a new Online Ordering module called Orla, a range of chromatography equipment which uses Laura software, a Hidex gamma counter, and radiation detection monitors.
"When we were planning the facility and evaluating all the options, we wanted to make our life easier by having as few software packages as possible, while maintaining high-quality data on the manufacturing and quality control side of our business. They had to be powerful enough to do the job while being easy to use and manage. They had to all integrate seamlessly and require very little customization.
"This is why we chose to work with LabLogic. Since my previous role prior to Evergreen, I've always had a close relationship with LabLogic. I knew that their products worked, I knew the staff, and the service had always been great.
Choosing a suitable LIMS solution
"PETra is designed specifically for radiopharmaceutical production, and we really didn't want to have to try to configure a generic LIMS package. We knew the scope of the system and what it can do in terms of electronic data management, inventory management, its integration with Laura, and creating electronic batch records.
Laura software
"We love Laura software for controlling hardware and collecting data in the QC lab, particularly due to its compliance with the FDA 21 CFR Part 11. It's clear to us, and to auditors, how the data is stored and managed.
"Honestly, if Laura could control absolutely everything in our QC lab, we would happily use it. Having a few, centralized software platforms for data acquisition and management makes management easier for our IT department, our Quality department, and for user training. It also makes it easier for us to demonstrate compliance during external audits. For this reason, we are hoping LabLogic continues to develop even more integrations to support additional equipment in our QC lab.
Development of a new Online Ordering Module
"As part of this project, we worked extensively with LabLogic to develop Orla; a system to integrate ordering of doses by our customers from an online portal directly into PETra.
"As Orla was being developed, we had access to a beta test site, which allowed us to see the progress and give feedback throughout the initial development stages.
"It's great that we see things happen so quickly. I'm sure if we had gone with a big generic LIMS provider, our recommendations and changes wouldn't have been implemented as quickly. We've experienced it now with both PETra and Laura where we make recommendations and the changes have been implemented in subsequent releases.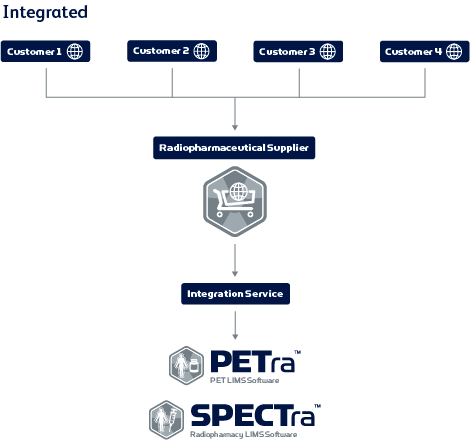 An agile approach to Online Ordering
James added, "I really liked the approach that we took with Orla. Instead of arguing about design, requirements specs, and the fine detail - when you know it's probably going to require changes anyway - LabLogic opted for more of a staged process where we try to get the minimal viable product up and running and develop it over time. It's different from what I have seen with other companies, but I think it has been a really good approach.
"Especially for us as a new facility, the development of the system will work well with our growth as we take on more products and new customers.
Outstanding customer interaction
James continued, "We've had a really good experience, I think the way LabLogic interacts with customers is outstanding.
"From the beginning, we had contact with the right team members, including the people who are developing the software which you don't always see at other companies. It is useful as our messages are not lost in translation. We had regular follow-up calls, which helped keep the project moving forward."
Kevin said, "LabLogic has always been a good company to work with. They ask the right questions and take direction from their customers. While we were setting up our new facility, LabLogic kindly allowed us to get started with some of the products at our satellite lab."
Find out more
You can learn more about Orla by clicking the button below to speak with our product specialist directly and have a one-to-one guided session.